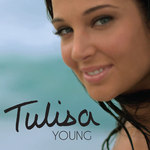 On Wednesday's chart update,
Tulisa
was on course to top the singles chart, while Marina and the Diamonds was in the lead on the album tally.
Ahead of Sunday's Official Chart,
Digital Spy
takes a look at Friday's midweeks.
Tulisa is still at number one with 'Young', followed by Carly Rae Jepsen's 'Call Me Maybe' at two.
Meanwhile, fun.'s 'We Are Young' has risen to third place, pushing Cover Drive down to four with 'Sparks'.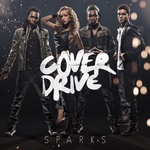 Train have lifted from eight to seven with 'Drive By', Nicki Minaj's 'Starships' rebounds 11 to nine, and Marina and the Diamonds is holding at ten with 'Primadonna'.
Further down the chart, Sub Focus and Alice Gold slip from 18 to 20 with 'Out The Blue', Avicii's 'Silhouettes' leaps from 34 to 28, and Rihanna's 'Where Have You Been' enters at 32.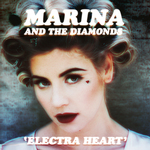 On the album chart, Marina and the Diamonds remains in the lead with Electra Heart, 3,500 copies ahead of Lana Del Rey's Born To Die, which is at two.
Elsewhere, Norah Jones holds at four with Little Broken Hearts, and Adele's 21 completes the top five.
Outside the top ten, Marilyn Manson's Born Villain dips from seven to 11, and Rebecca Ferguson's Heaven lifts 15 to 14.
Next week's singles include Rita Ora's
'R.I.P'
and the official release of fun.'s
'We Are Young'
, while Keane will be hoping to make an impact on the album chart with
Strangeland
as well as Cover Drive's
Bajan Style
.
Who do you think will be number one next week? Leave your comments in the box below: