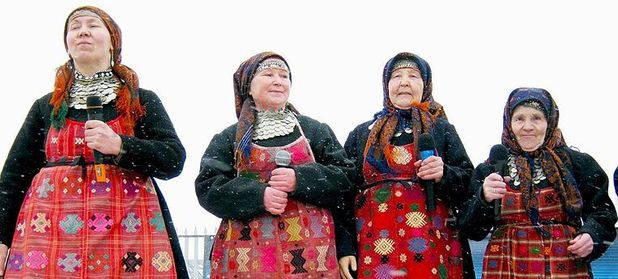 For some, it's one of the most important dates in the pop calendar.
For others, the Eurovision Song Contest is a chance to make a fool of themselves in front of their neighbouring countries as well as a TV audience of 100 million.
With this year's event taking place this weekend, we've posted some of our favourite weird and wonderful entries from years past below.
Dustin the Turkey: 'Irelande Douze Pointe' (sic) (Ireland, 2008)
Ireland's satirical response to the show's notorious political voting may not have gone down well with the judges (it failed to make it past the semi-final stage), but this noisy bird who asked: "Give us another chance, sorry for Riverdance," remains a Eurovision legend.
Guildo Horn: 'Guildo hat euch lieb' (Germany, 1998)
Germany's 1998 entry was so embarrassing that much of the country demanded he pull out ahead of the contest. Fortunately he refused and gave us one of the most memorable performances ever - prancing around the stage in a velvet suit only to pause for a brief cowbell section.
Verka Serduchka: 'Dancing Lasha Tumbai' (Ukraine, 2007)
Ukrainian drag queen comedian Verka Serduchka had to settle for second place in 2007's contest, but given it has all the ingredients of a Eurovision hit - BacoFoil outfits and an accordion - we say it was more than deserving of the crown.
Michalis Rakintzis: 'SAGAPO' (Greece, 2002)
Greece's 2002 entry fails on just about every level. Bad electro, bad outfits, bad dancing and singing that makes Britain's 2003 duo Jemini sound like a pair of Celine Dions.
Buranovskiye Babushki: 'Party for Everybody' (Russia, 2012)
We've yet to see how they fair on the night, but this year's Russian act already makes the list for one of the strangest entries of all time. In fact, the group of rural pensioners dressed in their nation's traditional get-up already gets douze points from us.
Who do you think are the weirdest Eurovision entries ever? Leave your comments in the box below: