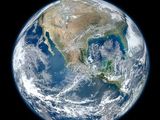 An expert on the UFO phenomenon will share his thoughts on the matter in a live chat this afternoon.
Nick Pope, formerly part of the British Government's UFO project at the Ministry of Defence, is to speak from 1.15pm BST on
studiotalk.tv
to discuss defence and security issues as well as his research on UFOs.
The live chat coincides with the launch of
XCOM: Enemy Unknown
.
It was previously reported that the
most common question in Britain is 'Are we alone in the universe?'
.
> Obama official: 'Aliens are not on Earth'
> One in ten Brits 'believe David Cameron could be an alien'
Watch the show below: