Sam Bailey, Luke Friend and Nicholas McDonald. These are our
X Factor
final three. The most uninspiring bunch of finalists since the grim days of series four, when Rhydian and Leon duked it out to a bore draw.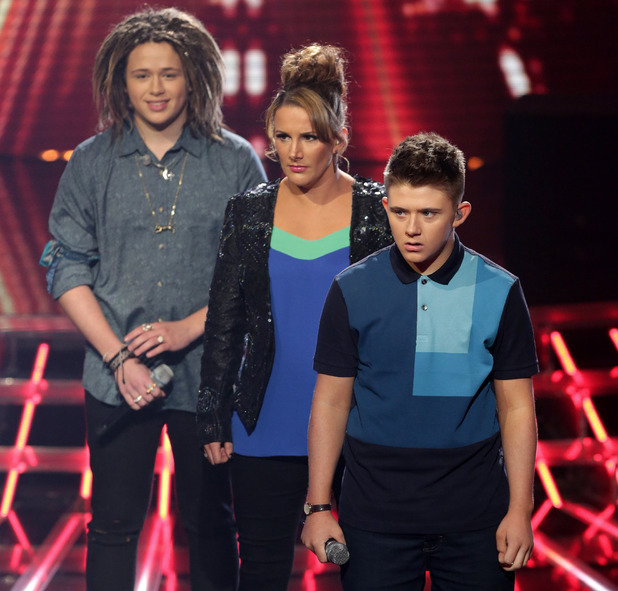 And even that series had Same Difference to help lighten the mood.
What have we got this year? We'll have to make do with Nicole Scherzinger waffling on about mushrooms and Sam Bailey's "balls".
This weekend's semi-final saw us bid farewell to Rough Copy, the final act in the competition that didn't have the energy levels and personality of a sloth.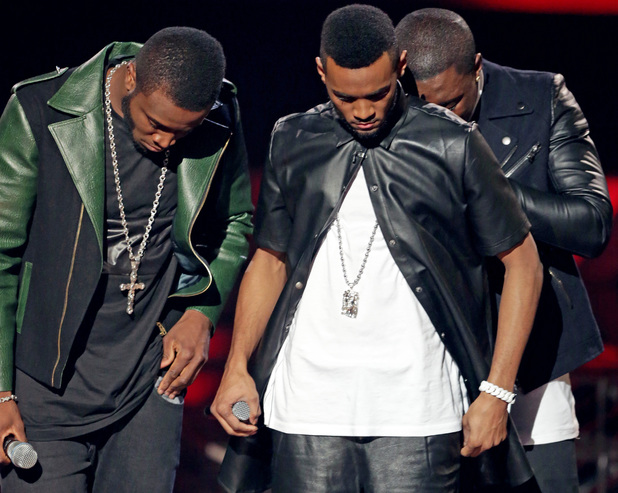 Unfortunately, the trio were just a bit too odd for
X Factor
voters.
From their leather vests, bow-ties and backpack fancy dress combos to the giddy post-performance interviews with Dermot (did anyone think to point out that their "RC!" chat sounded a lot like "arsey"?), they were never going to appeal to the all-important granny and mum vote.
Sharon Osbourne complained about the backing dancers "humping the floor" and Gary Barlow forgot to do the obligatory "PICK UP THE PHONES AND VOTE" shout out. They never stood a chance.
At least Gary did the decent thing and took the boys on a tour of Wembley Arena as part of this week's VT. It was a nice touch from the Take That star. Especially considering in a year's time, the closest that they'll get to the famous stage will probably be serving hot dogs from a van in the car park.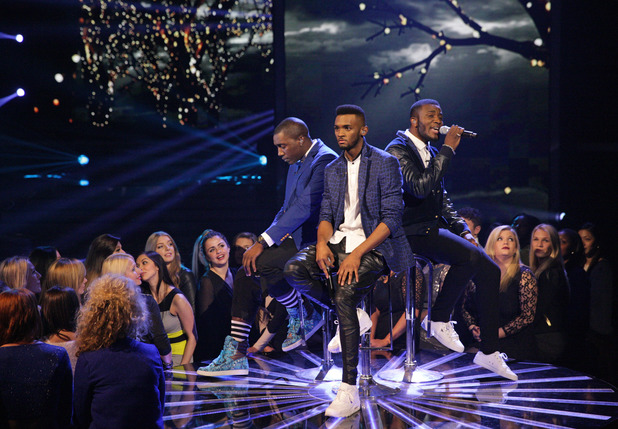 Rough Copy aren't the only people who will be longingly looking at the
X Factor
final next week. The four judges, who have snoozed their way through the current series, will be very lucky if they find themselves back in the same chairs next year.
"The stakes have never been higher," said Louis Walsh a fortnight ago. Whether he was talking about the competition or his contract for 2014, we're not sure.
The theme for the semi-final shows was bizarrely Elton John vs Beyoncé. Why this pair of randomly selected artists? We have no idea.
The duo go together like fish and chocolate, Joey Essex and a brain or Gary Barlow and Rough Copy. Only the same producers who pick Louis Walsh as a judge every year can possibly explain.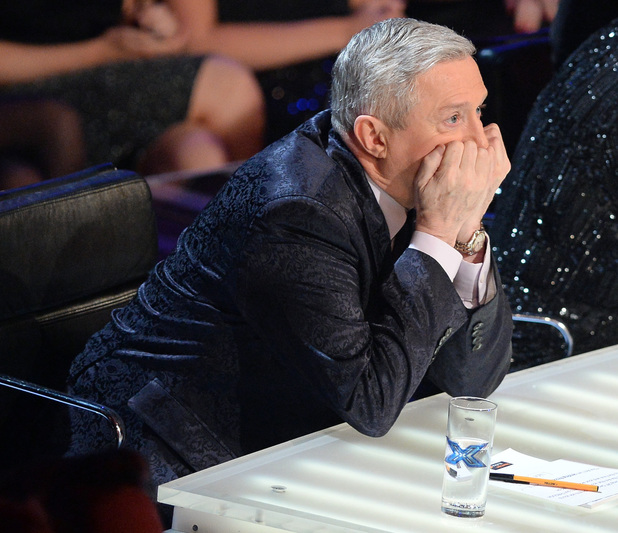 Read More...
Click to see and add comments

21