It's been stomping all over the competition in the ratings, but on the dancefloor this year's
Strictly Come Dancing
has been graceful, elegant and brimming with dazzling, fleet-footed routines.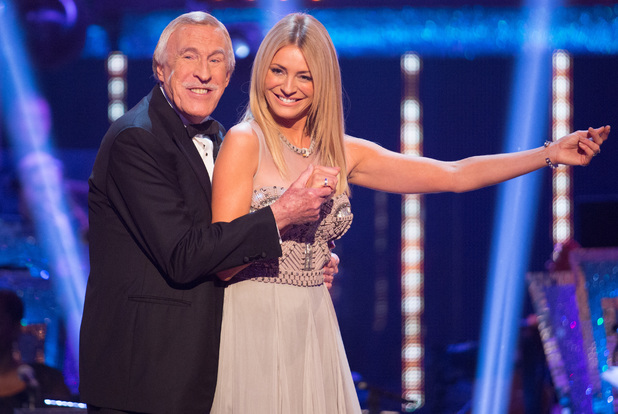 Five celebrities remain in with a chance of claiming the Glitterball crown - Sophie Ellis-Bextor, Susanna Reid, Abbey Clancy, Patrick Robinson and Natalie Gumede - and at this moment the bookmakers and viewers can't make their minds up on who should win.
Reality Bites
has picked out our own five favourite dancers from the remaining celebs, which will hopefully help you decide who should be victorious in two weeks' time.
1. Sophie's Charleston
The Charleston is always a popular routine and the scores are always high, but Sophie's was in our opinion the finest of the series. Delightfully kooky, it brought the often shy popstar's personality to the fore, and Brendan's routine showcased all her strengths and disguised all her weaknesses. It never fails to make us smile.
2. Susanna's Paso
A dance which raised Susanna from the People's Champion to the possible Strictly Champion. The BBC newsreader's infectious enthusiasm and incredible partnership with Kevin has been a joy to watch, but previously her technique had always been a tad on the sloppy side. However, this mesmerising Latin routine at Blackpool proved that when she turned it on, bringing style and character, she was as good as anyone in the competition.
3. Abbey's quickstep
Abbey got all the 10s for her 'Night Fever'-inspired salsa, but it was this cheeky seaside quick-step at Blackpool that blew us away. Abbey and Aljaž have always looked stunning together on the dancefloor, but they've never looked happier or more in tune than when they galloped through this routine across the gigantic famous ballroom floor. Stunning.
4. Patrick's American smooth
Patrick has often been overlooked during this series because of the focus on the 'Battle of the Girls', but the last man standing hasn't lasted this long through luck or chance. On the floor, he's silky, he's dashing and Anya's routines have been some of the most impressive for many years on the show. This American smooth encapsulated the best of Patrick's talents and marked him out as a clear contender for the finals.
5. Natalie's Viennese
You could pick almost any Natalie routine and argue the case for it to be listed as one of the series' finest. However, to just label her as consistent feels like a massive undersell for the Corrie actress, who has taken the standard of celebrity dancing to a new level. She may have dancing experience, which is obvious to see, but that doesn't make her poise, character and powerhouse routines any less impressive.
Which have been your favourite dances so far this series? Let us know below.Watch our interview with the stars of this year's Strictly:
Click to see and add comments

0