The Voice
is now a matter of SIX HOURS AWAY and we're getting very excited indeed. In preparation for the clashes, we've already spoken to representatives of
Team Kylie
,
Team Ricky
and
Team Tom
- which means there's just one team left. Enter will.i.am's Sophie May Williams and Cherri Prince! We pitted the duo against each other to test who knows will the best, and also had a bit of chat about their
actual
battle, so read on for all of the details...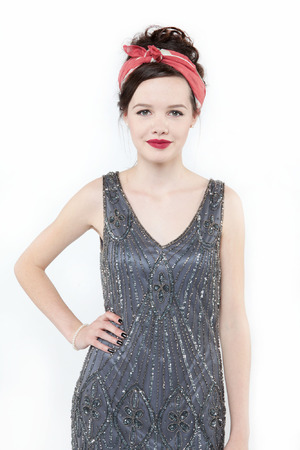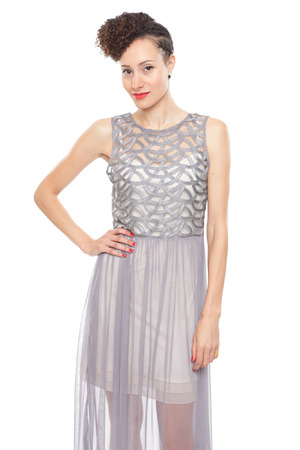 Fighting Talk - We're going to test you on your knowledge of will.i.am.Cherri:
"Ooooooh dear!"
will.i.am recently revealed he's going to release a new range of what wearable item? (Answer: Eyewear)Sophie May:
"I have no idea!"
Points: 0Cherri:
"Oh my goodness. Is it going to be something really random? Sunglasses."
Points: 1will.i.am has a charitable foundation called i.am... what? (Answer: i.am.angel)Sophie May:
"I don't know! I'm so bad at this!"
Points: 0Cherri:
"Do you know what, I know what it's about but I don't know what it's called. Hmm. Have I got a time limit? I know it's about science and kids and schools and stuff. I don't know. But they definitely support deprived kids and stuff like that."
Points: 0What is will's full name? (Answer: William James Adams, Jr)Sophie May:
"William Adams, I do know that. I don't know what his middle name is at all! You know how I know that? Kiki deVille made all these little badges with Adams tartan because it was his last name."
Points: 1Cherri:
"William Adams. Has he got a middle name? I don't know that one."
Points: 1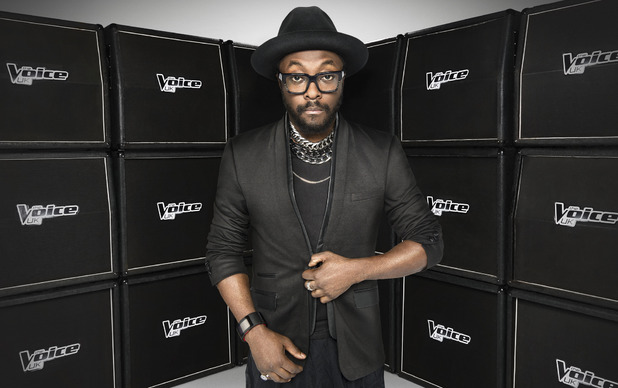 What was the name of the Script song that will featured on? (Answer: 'Hall of Fame')Sophie May:
"Oh, oh my God! Um, oh my God, I know that one. It's in my head now. 'Hall of Fame'!"
Points: 1Cherri:
"It's in my head [hums]. 'You can be the something...' The lyrics are going through my head. I might have to sing it to you, which isn't a good look. I know the song and I can see the video and I can see Danny running up and down - I don't know it! I do know it, but I don't know it. Can I think about that one while we do the rest of the questions? I don't know, I can sing it but I don't know the name of it. I got stuck on the verse, that's what ruined it for me."
Points: 0Will voiced Moto Moto in Madagascar: Escape 2 Africa, but what kind of animal was Moto Moto? (Answer: Hippo)Sophie May:
"Erm! I don't know. [
DS
makes it multiple choice: giraffe, hippo or lion]. Hippo. Are you kidding? Really?"
Points: 1Cherri:
"Oooh. [
DS
makes it multiple choice.] I feel like he'd be a giraffe. [
DS
fills her in] Dammit! He doesn't seem like a hippo. He doesn't look like someone who should be a hippo. You feel like the cartoon should represent the person! That means I don't watch cartoons!"
Points: 0TotalsSophie May:
Total Points: 3Cherri:
Did I beat Sophie May?
Total Points: 2
A close battle between Sophie May and Cherri there, but Sophie May just squeaked it - is that how the battle will turn out tonight? We don't know, but to get some more clues we chatted to the duo about their face-off...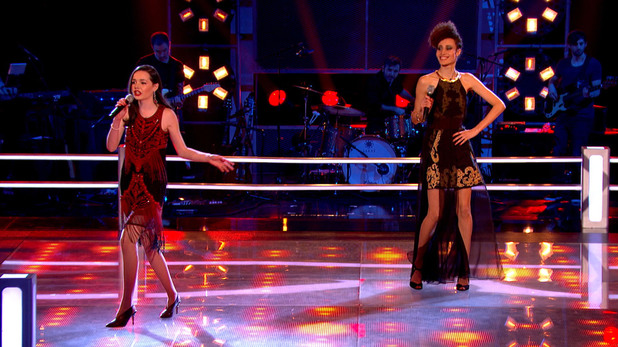 How are you feeling about seeing your battle? Excited? Nervous?Sophie May:
"I'm really excited. I can't wait. I thought I was going to be on last week, so I was sat there like, 'Oh right', and then when I wasn't on I was like, 'Thank God for that!' I'm kind of dreading it. I'm excited, but I'm dreading it at the same time. I've got choreography and all that and I can't dance. I've got two left feet and I think it will be really bad. I'm just going to look hilarious. But I'm going to be on the train when it's on. I'm going to be getting all these tweets and messages and I won't even have seen it yet!"
Cherri:
"I'm a bit of both - nervous and excited. It's funny going through everything all over again. It's like having an out of body experience when you watch yourself!"
Sophie May, you really bonded with will in your blind audition over your love of jazz and thrift shops. Do you feel quite a connection to him?Sophie May:
"Yeah. I didn't realise how similar we were - I didn't realise how much of the same stuff we liked until I spoke to him afterwards. I really didn't have a clue about what he liked."
Cherri, you completed will's team. Did that add a lot of pressure going into the battle?Cherri:
"When I was actually going to perform and going to sing in the blind audition, I didn't know I was going to be the person completing it. I had no idea that it was me that was last on the team until they actually said it. So I knew it was late in the day but I didn't feel the pressure until I saw it on TV - 'OK, I really am the last one now!' It's a difficult spot actually because it leaves you open for a lot of comparisons. If your audition's on earlier, you're just singing your song on your own, but because it was at the end, you get a lot of comparisons. It's tricky, but I'm fine with it."
Will kind of goes off on one at times. Do you always understand what he's talking about?Sophie May:
"Sometimes! If he just goes off one it's like, 'Yep! Yep'. Just agree, but I don't have a clue what he's talking about. Just nod and laugh!"
Cherri:
"No! I think you could see as well, because when he was asking me about the double dipping thing in my blind, I was like, 'What is that?' Especially when you're so excited and full of so many emotions. He talks in metaphors a lot and little riddles. It was all just a bit over my head! But it's interesting - I think you have to just sit back when he talks to you and think, 'OK, he means something probably really intricate right now so I really need to listen and take on board what it actually is'."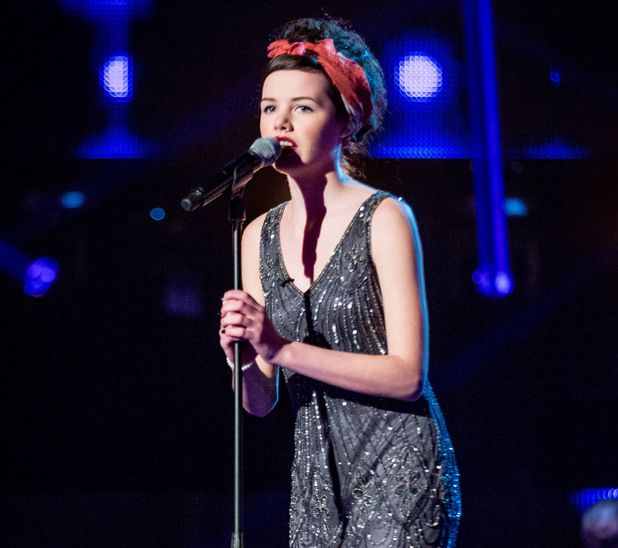 Did you get on well with the rest of Team Will?Sophie May:
"Yeah. We're all really close - we always talk and all that. We all went down to London and met up - we're all really close and we talk to each other a lot still."
Cherri:
"Yeah. To be honest, everyone in the production team said, 'Normally everyone gets on really well', and you think, 'OK, that will be nice', but you don't actually realise how much of a bond you get between you, because you're going through this massive audition together and you're just sharing this big experience. They're really the only ones who can relate to exactly what you're going through, so you do end up really getting on. We all speak and we all get on really well."
How did you feel when you found out you'd be up against each other?Sophie May:
"I kind of expected it, because after hearing her audition, I thought we were pretty similar and I was like, 'I bet we're going to be put together'. We are the most similar to each other out of the rest of the team. She's absolutely lovely. We said right from the beginning we should make it a good performance. We didn't want to shout over each other or make it look horrible like we're actually battling each other. We thought, if we make it a good performance, whoever got through could be like, 'Yep, that was a good performance and we're proud of what we did'."
Cherri:
"I kind of whittled it down. We were all trying to suss each out and figure out who we were going to be against, and I kind of whittled it down to a few. It wasn't a massive shock because of the song that we sang, but at the same time, you just start thinking to yourself, 'OK, I really need to focus on myself and not try to compare myself to the other person'. Just be yourself and do the best of what you can do, and enjoy it really, because instead of at the blinds when you're out there on your own on the stage and it's total silence when you walk out, this time you're competing but you're with someone so you can make it what you want. We decided we were just going to really enjoy it."
Did you adapt your styles much or just do what you normally do?Sophie May:
"I just did what I normally do. Obviously, I wasn't used to walking around and dancing but I just did what I could. I didn't change myself or anything."
Cherri:
"I think we had to adapt a little bit to be able to work with the music and everything, but I did definitely stick to what I would say is more my own style. I want to represent myself properly - I don't want to look back at any of what I'm going to be doing and be like, 'Why would I sing it like that?' I don't want to try to be somebody else."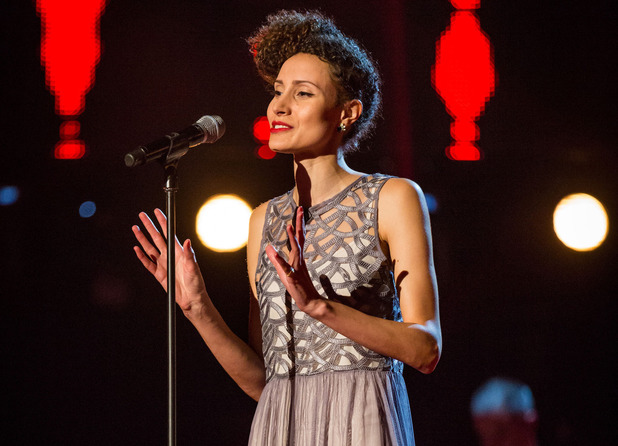 How competitive are you both? Does that come through in your battle?Sophie May:
"I'm really competitive - I don't think people realise! I'm not one of those people who step on other people's toes to get what they want, but I am competitive. I think Cherri was the same and she understood that which is why we got on so well. We told each other, 'Obviously, we're here for ourselves, we want to win'. But there's no point being horrible about it to each other. Let's just have fun."
Cherri:
"Do you know what, I think we're both quite competitive. We didn't show it in an, 'I'm going to out-sing you and sing you into the ground' way - we were just like, 'Let's enjoy it as much as we can'. But we're quite aware that when we get on stage, it's a me against you kind of thing. We know only one of us can go through. It was really sweet - we actually had quite a lot of fun rehearsing and learning the song and everything."
You got to work with Leah McFall and Dante Santiago - what was that like?Sophie May:
"It was really good to work with Leah, because she's literally just finished what we're doing right now. She properly got it and she knew how we were feeling. And Dante, the amount of people he's worked with is crazy. I was like, 'What am I doing?' It was good, so good. Leah said, 'Obviously, you're going to be nervous, but go out and be yourself because if you're anybody else, you're not going to get across to the public as well as you could do because you're thinking about what you could be doing, what you should be doing - just be yourself and you can't really hide anything'."
Cherri:
"When we went into the room, we didn't know who was going to be in there straight away. It was quite a shock, and it was a shock to see Leah because normally it's one person but there were two people there! You meet them and straight away we were singing to everyone, so that was a little bit nervewracking! After we performed our song we got really nice feedback and everyone was really enjoying it and really complimentary so that was nice because it reassures you and pushes you on to keep going and embrace the song and experience. Just give it your all."
If you could describe your battle in one word, what would it be?Sophie May:
"Interesting."
Cherri:
"Jazzy!"
Click to see and add comments

0