The latest behind-the-scenes news, gossip and pictures from Britain's biggest reality shows.
Friday, April 19 2013, 16:20 BST
Britain's Got Talent
came back last week with a massive bang and incredible ratings that are just unheard of nowadays. I actually whispered to Simon Cowell in a pre-show screening, 'This is going to be the best year yet' and he went, 'Agreed'. I'm so excited.
That opening episode is just everything I love about the show. It's very apparent to the audience how all of us, the judges and hosts, are like a family and just get on and have a good time. Then on the talent side of things, the standard was just superb.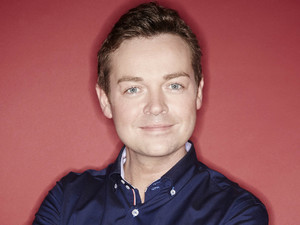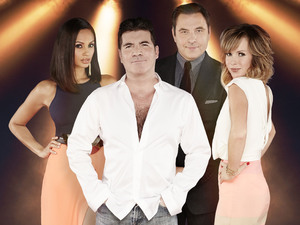 The Hungarian shadow dancers Attraction were brilliant. On the day I think the auditorium was just silent, and anyone who didn't get goosebumps surely has to have a heart of steel. I think the world's their oyster now. In the future they can do topical stuff, they can do humorous stuff, and I think they can involve the theme of
BGT
. If they're not in the final I'll be amazed.
Alice Fredenham was also very good, but she needs to get over her nerves. If she isn't able to before we go live to millions of people then we've got a problem. I'm not worried for her though. Once you pass an audition like that with such flying colours if you can't take compliments from it and have your confidence boosted, then there's something wrong.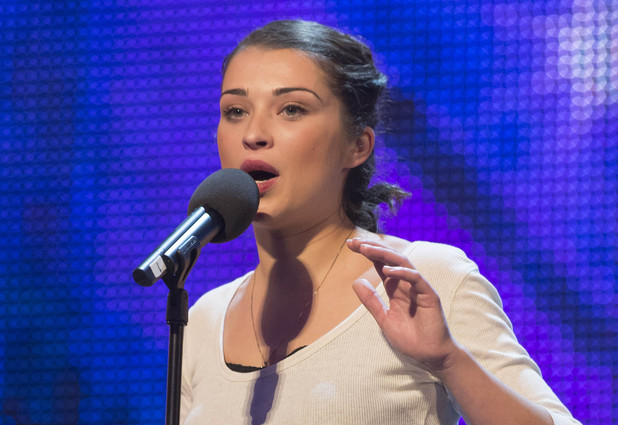 I heard she auditioned for
The Voice
before
BGT
. I think they're kicking themselves now. She's obviously got an amazing voice, I can't believe nobody turned around!
The worst act of last episode has got to be 2's Country. The worst part of it is they were really lovely ladies. I think I've become more sympathetic to the acts over the years. When someone does go on stage I'm like, 'Oh my God, I hope they're alright', which I don't think is a bad thing. It means this show has got a heart.
The dog impersonator though - I can't believe he sat at home and thought, 'Right,
BGT
is the biggest entertainment show on TV, what are they missing? I know, I'll get myself dressed up in combat gear and I'll go on doing the noises of a tiger and a lion and a cat'...What?! He's definitely said to a couple of mates, 'What do you think of this?' and they'll have gone, 'Yeah, you're gonna storm it, it'll be amazing!' just to see him actually do it. Unbelievable.
On this week's
Britain's Got Talent
and
Britain's Got More Talent
you'll see some great acts, including a possible winner. She's an impersonator and honestly, she's phenomenal. There's also a rapper I called MC Roy who had us all literally crying with laughter.
You'll see a young boy called Jordan who will get all the young girls' heart's fluttering by singing a One Direction song on a guitar, there's a 5-year-old tapdancing boy who is just amazing, and I meet the one man who ever bought my magic kit. I was over the moon. He does a really thrilling trick involving staple guns.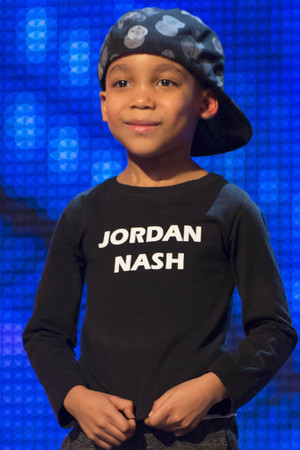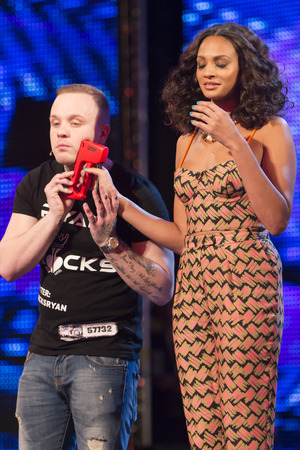 Also you meet a woman called Valentina. She and Simon have a little thing and there's a lot of flirting going on. She's the only lady I think who could tame Simon. She could be the new Sinitta.
On
More Talent
we'll find out a secret about Dec that even I didn't know. It's something that he really doesn't like, and because he doesn't like it, myself and Ant constantly do it to him. Of course.
I also get to shock them in an electric chair for the next 'Fairground Fantasy' game and I absolutely loved it! Ant's hand afterwards was really red and you could literally see the pain in their faces. I did take a seat too because it's only fair that you actually give it a go to see how intense it is. I can confirm it hurts! I couldn't stand it as long as they did.
Britain's Got Talent
airs tomorrow (April 20) at 7pm on ITV. It is followed by Stephen Mulhern's
Britain's Got More Talent
, which begins at 8.30pm on ITV2.
Watch
Digital Spy
's interview with
Britain's Got Talent
contestant Alice Fredenham below:
Saturday, April 13 2013, 10:25 BST
I'm so excited to be back with a new series of
Britain's Got Talent
and the
Digital Spy
blog. This year you will see more variety and speciality acts - the dance acts have been slightly scared off because of Diversity being so good and setting the bar so high, which has given a nice path for comedians, magicians, impersonators and ventriloquists.
In the first episode they've virtually ticked all the boxes. You'll see one of the best young singers you will see in six years of the show. You'll think: 'Aaw, look at her, this is going to be lovely' but she's got the most powerful voice. Another act takes Simon's breath away with just one chair, then there's a speciality act that we've never seen anything the like of. I've never seen anything so polished and so good and so emotional. On the day of the audition there were so many tears in that theatre.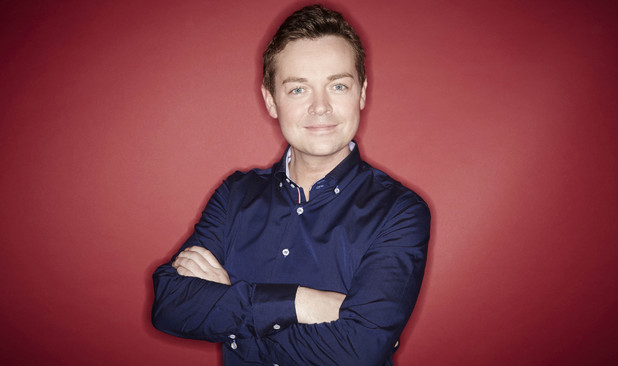 Then you've got a few not so good acts. There's one of the best young comedians we've ever had along with one of the worst...and he was horrendous! He was a nightmare who tried to kick off the entire audience!
The judges are all back as well and they've all stepped up a gear. Last year, obviously David and Alesha, and rightly so, were slightly nervous as they were new to the panel. I think David knew he had to just go for it, and Alesha knew she had to be as strong as she could, but not do anything to alienate anyone. Now they've come back even more confident.
They all still warrant being there. David has his comedy and stage performance, Amanda's got her West End background, Alesha is a popstar and has presenting skills and obviously Simon is like the captain of the ship.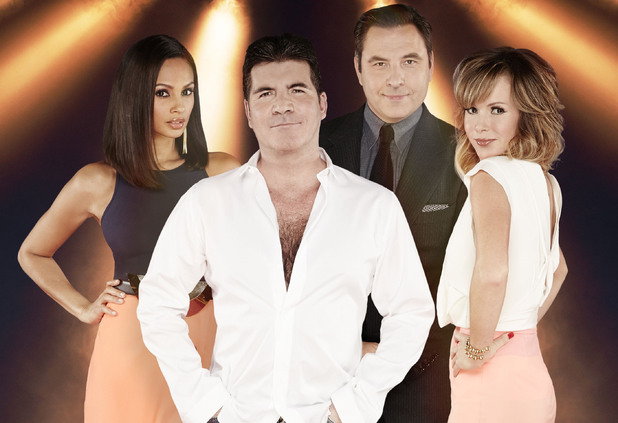 I can't wait for you to see
Britain's Got More Talent
again. You may have seen the 'Harlem Shake' video we've made for tonight's opening show. It took so long to do because we wanted to try to cover as many acts as we could and I couldn't do it half-heartedly or else it wouldn't get any laughs. But the reaction has made it all worthwhile.
Simon is the only one who could get away with not doing it. It's much better when he's just standing there and everyone else is going for it apart from him, especially when David goes to town. That's the perfect moment!
I try to get involved in as much as I can on
More Talent
, and that's why I honestly believe it's stood the test of time. When you think of other spinoff shows there's been so many different presenters, there's never been that consistency, and I think that's because we're always up for stuff.
We have more access to the judges this year on
Britain's Got More Talent
than any other. You will see a lot more of the judges getting involved with the acts. Simon's so up for it this year!
There's a few new items on
More Talent
this series, like David vs Goliath, which is a competition where David Walliams competes with a giant in these weird challenges. Because David's very competitive, it makes the whole thing even better because they both genuinely want to win. And when you see the costumes that David and Goliath are in for the challenges, you'll realise that anything can happen. They just go nuts.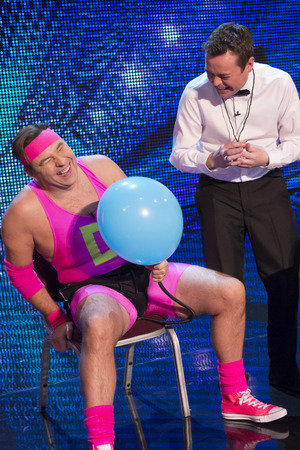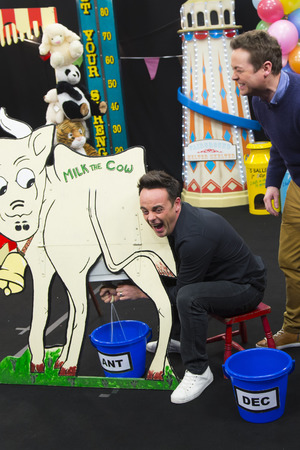 Ant and Dec have a brand new game this year called Fairground Fantasy, where each week they'll play an arcade or fairground game. In week one they'll be milking a cow each, which gets out of hand... really out of hand!
With
BGMT
there's not many things that will be cut out. Everyone knows if they're going to say something on our show, they've got to be happy for it to go out on TV. There's only one thing that we've struggled with showing and that was when we had Amanda eating a banana, which I've tried my hardest to get in the show. It will take your breath away!
Britain's Got Talent
airs tonight at 7pm on ITV. Stephen Mulhern's
Britain's Got More Talent
follows after at 8.35pm on ITV2.
Thursday, April 4 2013, 00:01 BST
Simon Cowell loves a good old-fashioned TV scrap.
He may be trying to forget about
Food Glorious Food
,
Red or Black?
must still itch him, and
X Factor
has failed to get anywhere close to dislodging
Idol
as the No.1 singing contest in the US, but none of these blunders have softened his ruthless streak.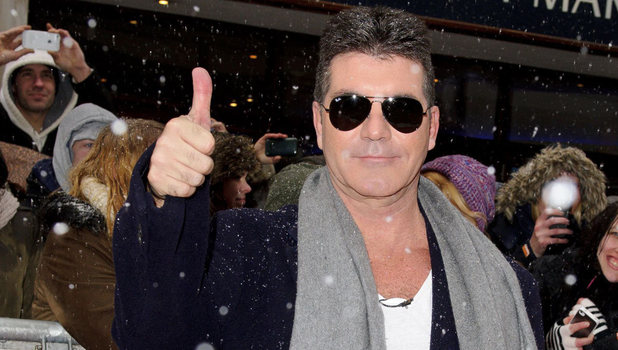 Cowell launches yet another series of
Britain's Got Talent
on Saturday, April 13 and the big boss is going
head-to-head with his latest TV nemesis, BBC One's The Voice
.
For 75 minutes the two shows will clash and while plenty of people will watch one live and the other later at their own leisure, the true victor will be the one who secures the most eyeballs live on Saturday night.
The Voice
gave Cowell a good fright in 2012, easily beating
Got Talent
when they overlapped for brief 10, 15 and 20-minute overlaps. However, by the end of the series,
Got Talent
soared ahead in the live shows, while the BBC series wilted.
Cowell and ITV can sniff blood. Ant & Dec took a big chunk out of
The Voice
's series premiere audience last weekend and will probably do so again this Saturday. Anyone with a grudge against the BBC, Jessie J or spinning chairs is ready to stick the knife into
The Voice
UK and Cowell will be only too delighted if he helps deliver the fatal blow.
The Syco boss has always insisted that he hates scheduling battles and "silly games" with the BBC, but ITV's shift of
Got Talent
to the unusually early time of 7pm is a clear declaration of intent. Cowell was fuming in America last year when the US
Voice
deliberately placed a show against
X Factor
USA and beat him. This looks like it could be a slice of revenge.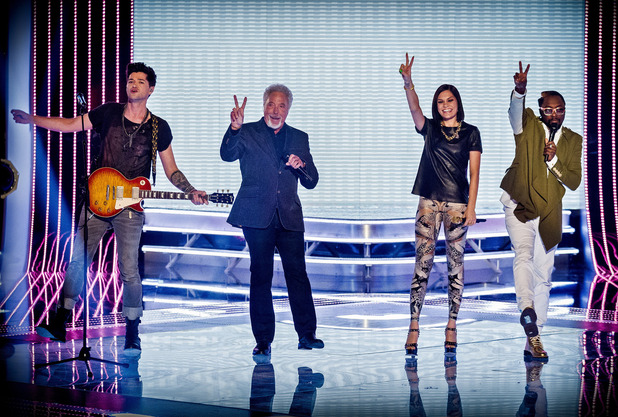 Obviously, the real losers are TV viewers. Saturday night TV should be about mass entertainment and family fun and
The Voice
and
Got Talent
are two of the best shows around right now at delivering that.
We can always tune in later on +1 or iPlayer, but it never feels the same and you can't join in the silliness and hashtagging on Twitter either. Egos and industry rivalry are spoiling things for viewers.
Both shows are created to be watched live as event telly and it's a real shame that we have to pick one. Team
Voice
or Team Cowell. Who will win? You decide.
What show will you watch on Saturday, April 13? Let us know below!
Wednesday, April 3 2013, 13:16 BST
When you have a surprise TV hit like the
Great British Bake Off
, you can always expect plenty of spin-offs, rip-offs and dodgy commissions to follow.
So far we've had Simon Cowell nabbing Mary Berry's bunting but none of her charm with ITV's
Food Glorious Food
and now BBC Two have launched an official sister show to the cookery pop culture phenomenon. It's out with soggy bottoms and cinnamon swirls and in with puckering and scallops, as Claudia Winkleman introduces the nation to the
Great British Sewing Bee
.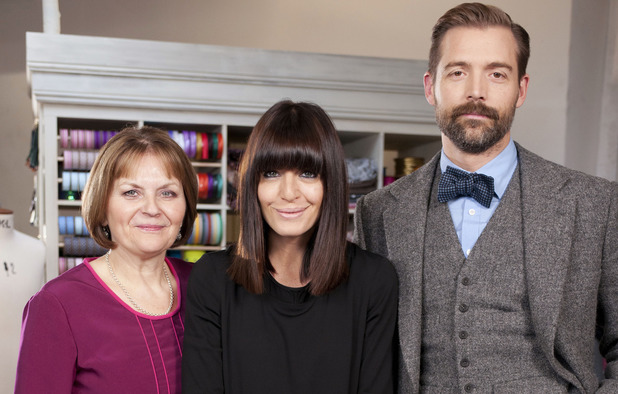 When it was first announced,
Sewing Bee
sounded utterly ridiculous. What next? The Great British Morris Dance? The Great British Trip to B&Q on a Sunday? The Great British Fish and Chips Takeaway? Actually, that last one doesn't sound too bad. Can I sign up to be the judge?
The beating heart of
Great British Bake Off
, and central to its incredible success, has been its judges, national treasure Mary Berry and nice-bit-of-middle-aged-crumpet Paul Hollywood, along with its hosts, the eyebrow-raising, pun-tastic Mel & Sue.
Winklechops and her ever-enthusiastic fringe was a canny pick as presenter, bringing her usual exuberance to every stitch and thread of a needle. However, question marks remain about
Sewing Bee
's pair of judges, stern seamstress May Martin and dashing Edwardian cad-come-Savile Row designer Patrick Grant.
Grant has potential. Part Don Draper, part swoonsome
Downton Abbey
guest star, he definitely looks the part and he delivers a dry put-down with style. He even throws in a bit of Hollywood-esque innuendo ("making a bit of pork") to raise a cheeky titter. However, at the moment Grant and Martin are both playing the bad cop role, issuing stern looks and inwardly tutting at dodgy A-line skirts. They currently lack the warmth and twinkle-in-the-eye of Mary Berry. Hopefully it will come with time.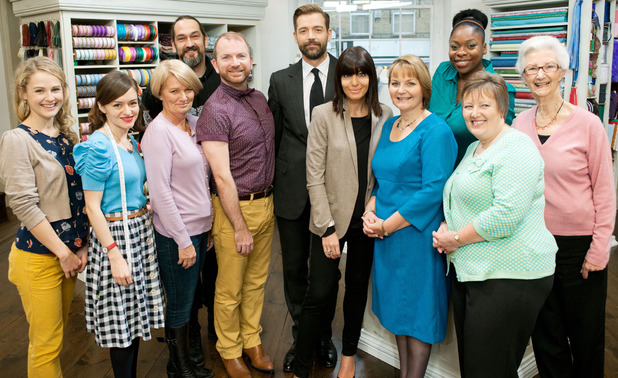 What the show lacks in tasty treats, cream-filled puddings and buckets of chocolate ganache, it makes up for with its superb casting of contestants, a fantastic and hilarious gaggle of stitchers and sewers.
From upside-down yoga-loving 81-year-old Ann to steampunk eccentric Mark, via trendy youngster Tilly and David Walliams-esque camp caricature Stuart, the cast of hopefuls are all lovable and their love for the needle and thread is fairly infectious.
Whether we'll all be stitching our own flowery curtains, quilts, necklines and trousers come the autumn (we won't be) remains to be seen. I also suspect the nation's passion for frills and fabrics isn't as large as it is for cakes and home-cooked croissants.
However,
The Great British Sewing Bee
captured the charm of the
Bake Off
perfectly and even if you've never held a needle and thread, there was plenty to enjoy in this new BBC treat.
Did you enjoy the Great British Sewing Bee? Share your opinions below!
Friday, March 29 2013, 18:42 GMT
When did primetime fluffy Saturday night TV suddenly turn into an evening of music industry A&R mechanics?
At some point over the last decade's long slog of
Pop Idols
,
Britain's Got Talents
,
Fame Academies
and nine series of
X Factor
, the emphasis switched from light entertainment to record sales.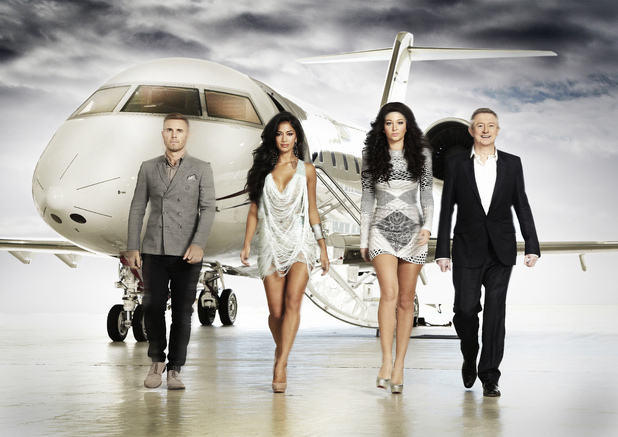 Watching recent series of
X Factor
, it's occasionally felt like we were watching a meeting between record execs rather than a glossy family TV spectacle. The fearsome annihilation of cruise ship warbler Christopher Maloney by the producers and judges felt like a tipping point in the show's history as the singer's crime of being 'not very cool' seemed to excuse no-holds barred treatment of the blubbering Liverpudlian.
When the voting results were revealed, it turned out that Maloney had been topping the votes since week one. Despite a hammering from the judges and all the cool credentials of tattooed grumble-guts James Arthur, note-perfect pint-sized pop of Ella Henderson and Jahmene Douglas and best efforts of One Direction-lite boybands, viewers at home actually preferred a man with a terrible tan belting out cheesy hits from the '80s.
And why shouldn't they? People watch TV talent shows for a bit of throwaway fun, not because they're desperate to throw their cash away on follow-up albums and Simon Cowell's bank balance.
Like all good TV, when they work well talent shows create gripping drama and you find yourself rooting for a person or a team. But when the lights go up at the end of a series and Dermot O'Leary's done his final twirl, do we really care what happens to any of the contestants? Personally, I couldn't give a hoot.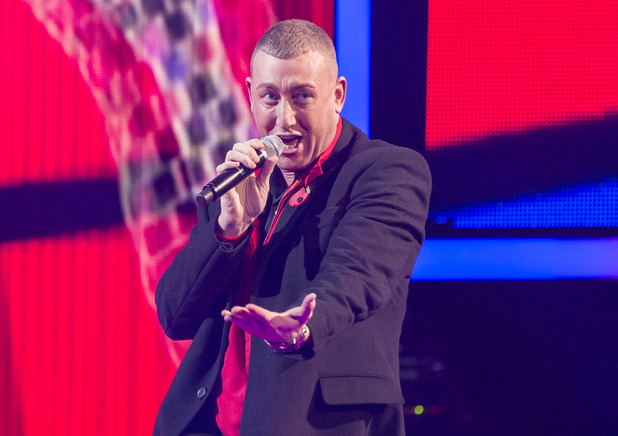 If I watch
Who Wants To Be A Millionaire?
I might find myself supporting the contestant to get the right answer, but I find it easy to live with the fact that I'll never see how they spend their £64,000 winnings or how it changes their lives getting that new extension fitted.
I don't need to see how the Smith family's holiday went after triumphing on
Family Fortunes
and it doesn't bother me what happened to Rachel Rice after winning Big Brother 9.
This is the reason that 99% of TV talent show acts either totally bomb or slowly drift into Z-list oblivion. A year on from
The X Factor
, the 10 million viewers who tuned in every week aren't waiting on tenterhooks to hear old contestants singing their own songs.
They'd rather watch 12 new people being thrust through the ITV factory and covering Whitney ballads on a Saturday night.
Watch will.i.am and Tom Jones talk about creating a superstar
A superstar isn't created with a phone-vote and Louis Walsh clapping like a seal in approval. Superstars are created over years and years, following album after album. TV shows can make people famous. They don't make them successful. And thank God for that, otherwise, we'd have hundreds of former Big Brother,
X Factor
and
Voice
contestants still hanging around expecting us to give a crap.
I'm not suggesting that a TV show can't help boost people along the way. Simon Cowell and co have clearly realised what a profitable launch pad a primetime telly show can be for acts such as One Direction.
Being on Saturday night telly for 16 weeks helps a record company cut out a slog of schools tours and regional radio and the hefty expenditure that such a campaign entails.
But it's not Niall's performance in Disco week, Harry's first audition or Louis's dancing on the first live show that generated One Direction-mania around the world. A combination of hard work, lovely shaggy hair, a couple of belting pop songs and some nifty marketing were the real key to that.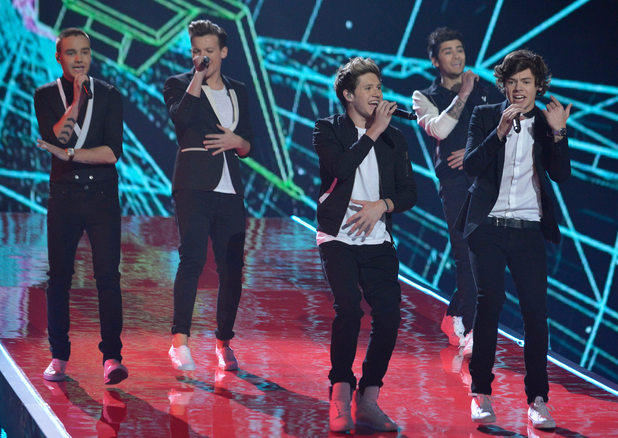 And importantly, One Direction didn't even come first or second on
The X Factor
. TV viewers weren't particularly fussed about them, they never did very well in the public vote and they were easily beaten by an earnest painter and decorator called Matt Cardle.
Is it a problem that Matt Cardle won? Or course not. He's a good singer and a nice bloke. This is Saturday night TV and the prize is always awarded to the contestant who the most amount of people dislike the least. Hence Steve Brookstein, Joe McElderry, Leona, Alexandra and on last year's
The Voice
, Leanne Mitchell.
Does it make a difference to
The X Factor
that Matt and Joe's careers didn't soar? Not at all. Does it matter than Leona's record sales are slowly drifting lower and lower? Only if you're a hardcore fan. Does it matter if Leanne Mitchell's name is barely remembered outside her own bedroom? Not in the slightest.
Some people argue that shows need success stories to keep people auditioning year after year. What a load of phoeey. Firstly, you're never going to be short of Waissels, Rylans, Jedwards and Wagners looking for their 15 minutes of fame. And secondly, there is still money made, careers developed and lives changed, even if it doesn't involve soaring up the charts. Is Leanne Mitchell a superstar? Of course not. Is she much better off than she was last year? Hell yeah.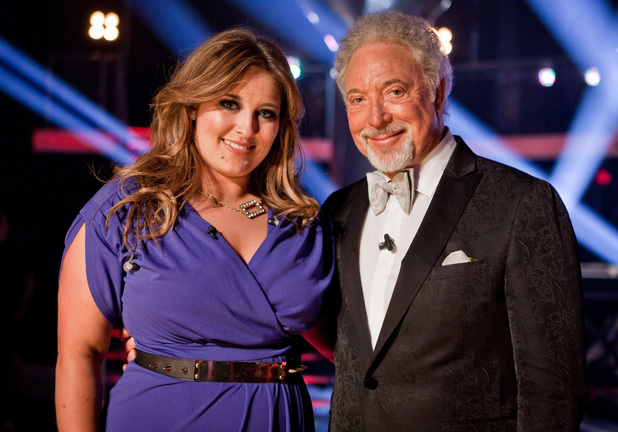 The disappearance of
Top of the Pops
and desperate financial state of the music industry means shows such as
The X Factor
and
The Voice
are now considered the pop musical barometer. The shows are as keenly followed by music critics as they are TV ones.
Music critics may be disappointed by tomorrow night's series two opener of
The Voice
. The song choices are not particularly cool. None of the contestants scream mega-selling superstar and Jessie J is still a bit irritating.
However, as a Saturday night TV show
The Voice
really works.
The judges muck around in their chairs, they squabble and they sing a medley of '60s hits like a drunk work night out at Karaoke Box. It has emotion. It has great stories. It has punch-in-the-air moments of joy as chairs spin, and heartbreaking moments of rejection as they stay motionless. It also has will.i.am acting like a cartoon alien beamed in from the planet dope.
It's probably 15 minutes too long, there isn't enough Holly Willoughby and it's a shame there's not some more upbeat song choices, but it is only episode one.
So will
The Voice
find a superstar in series two? I doubt it. Will it make good fun Saturday night telly to keep me amused when I'm stuck in on a frosty spring evening? Most definitely.
Do you care if a TV talent show creates stars? Share your verdict below!
Thursday, March 28 2013, 02:01 GMT
The remaining eight contestants on
American Idol
took part in a celebration of Motor City tonight (March 27), and special guest Smokey Robinson was on hand to coach the Top 8 hopefuls through one solo and one group performance or duet each.
Last week's poll
correctly indicated that
Paul Jolley - who left last Thursday
- was in danger, while Angie Miller and Candice Glover remained popular with
Digital Spy
readers. But who do you think best captured the spirit of Detroit tonight? Vote in our poll and share your thoughts on Wednesday night's performances below: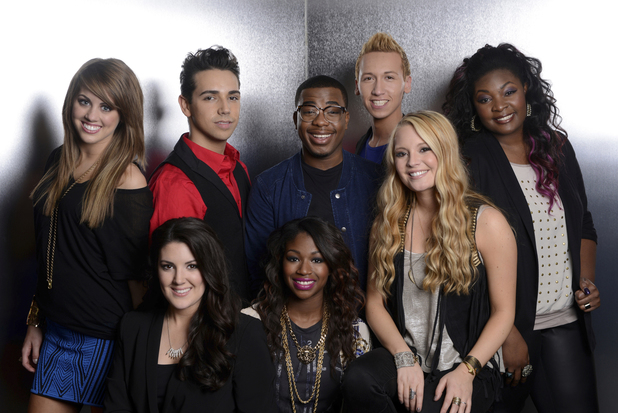 'American Idol' Top 8: Who gave your favourite performance tonight?
The results of this poll will be published on Thursday, March 28, both here and in
Digital Spy
's round-up of the
American Idol
results show.
American Idol airs on Wednesdays and Thursdays at 8/7c on Fox in the US, and on Thursdays and Fridays at 8pm on 5* in the UK.
'American Idol' - Top 8 celebrate Detroit on 'Music of Motor City' week - photo gallery:
Copyright: Fox Michael Becker
Wednesday, March 27 2013, 15:10 GMT
ITV2's
Big Reunion
has been the best TV show of 2013 so far. Full stop. Every 'serious' drama, oh-so-dull crime procedural and glossy US import has paled in comparison to the explosive fall-outs and grisly secrets of the British pop industry of the '90s.
The stars of the show have been '90s bad boys of pop 5ive. A group who imploded so dramatically that they now only have four members. But we don't talk about that.
Watch 5ive playing 'High Fives or Bunch of Fives' and the 'Lyrics Game':
The four boys still standing - Sean Conlon, Ritchie Neville, Abz Love and Scott Robinson - paid a visit to
Digital Spy
Towers this week to launch the
Big Reunion
DVD, and we tried to lighten the mood with the guys by playing some games with them.
Watch our video with the 'Slam Dunk (Da Funk)' lads to see how they did in our games of 'High Fives or Bunch of Fives', get an exclusive glimpse of Abz's musical zipper that looks set to take the world by storm and witness Scott's incredible Danny Dyer impression.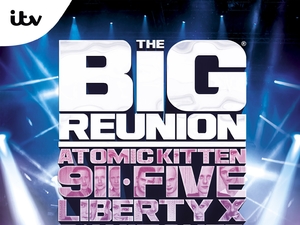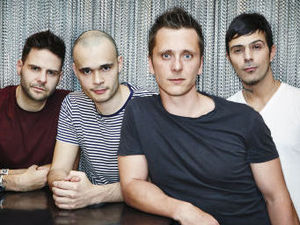 The Big Reunion Live
is released on DVD on Monday, April 1.
Saturday, March 23 2013, 02:01 GMT
In one week's time, the spinning chairs, the Danny O'Donoghue knee slides and the Tom Jones namedropping returns. Series two of
The Voice
UK is nearly upon us, and it's back in 2013 with some new twists.
Digital Spy
caught up with the show's coaches and hosts to get the lowdown on
the new-look format
, 'killer songs' and 'steals'.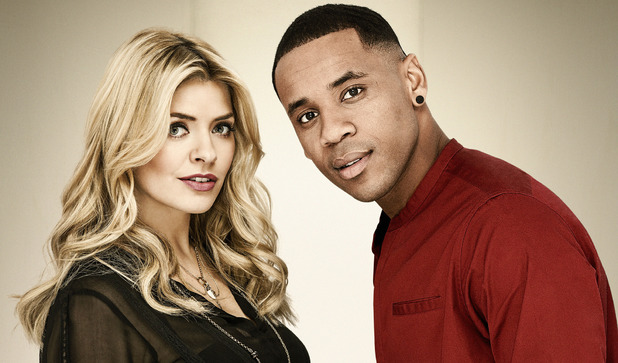 The stars on series two....Tom Jones:
"The first series, we were treading fresh water and it worked really well. But this series, we were more sure of ourselves. My only concern was that the four coaches had to be the same. It wouldn't have been the same with someone else."
Reggie Yates:
"People have seen it now, so the thought of getting closer to these coaches means much more now. They want to hang out with Jessie, they want to be in a studio with will. It means a lot more now to these contestants."
Holly Willoughby:
"The nature of a show like this is that it will be emotional, challenging, and some people will wear their hearts on their sleeves."
Jessie J:
"One thing I learned last year is that my eyes are my eyes, my ears are my ears and my heart is my heart. I have to judge on my feelings and emotions and I'm really honest this year. Really honest. I can't listen to the other coaches or the audience screaming out names."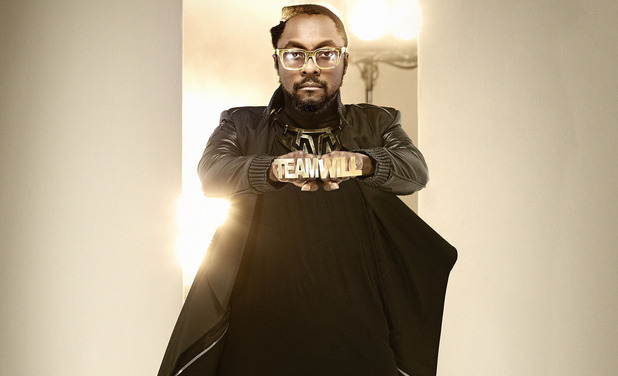 On the new steal twists:will.i.am:
"I think the steals are amazing. They added a whole new level of competition that we have to be mindful of when it comes to who we want to keep. Last year I didn't have to worry about Danny snatching my acts. Who you get rid of this year can possibly come back to hurt you. You have to think about that."
Danny O'Donoghue:
"The steals are great, because last year there were some times where a coach may have got it wrong. And this gives us all the chance to make sure that doesn't happen and we can shout up and shove it back in the other coach's face and say, 'You got this wrong'."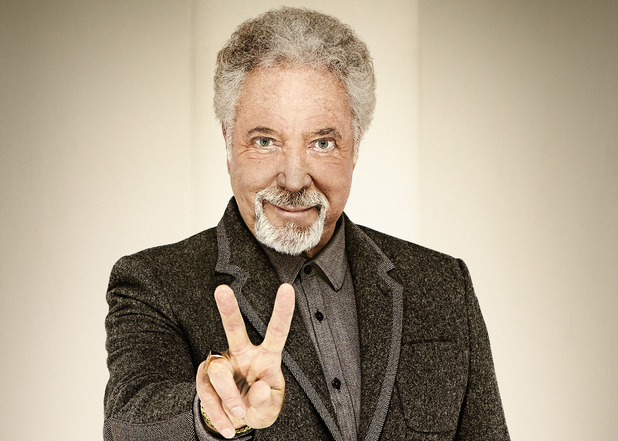 On the new Knockout Killer Song round.....Reggie:
"It's the point in the show where what they sing counts. It turns up some really dramatic moments."
Tom:
"It gives them a chance to be the best they can. Or at least the best that
they
think they are."
Jessie:
"It's about people revealing who they are as artists. You suddenly hear what they want to sing and it's very interesting to hear their voice in terms of how they want it to be heard, rather than the covers and songs that have been picked for them."
Holly:
"It puts the power in the act's hands. So many times on these shows, you hear 'I don't like the song' and 'It wasn't fair'. This tells them to stand up and be counted as an artist. They should know who they are and what direction they want to go in, it's their opportunity."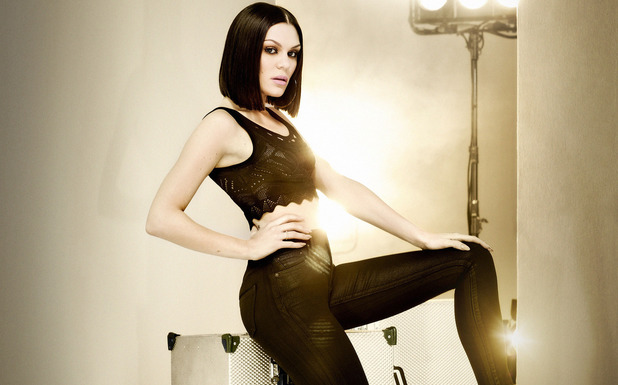 On how it's about more than 'the voice'....Jessie:
"The first round is totally about 'the voice'. But then naturally you have to take into consideration their age and dealing with the press. People are already talking about it and it's not on TV yet. If you've not experienced it, it's scary. Everyone who goes through can sing. But you also have to take into consideration how people handle themselves, how much they work and how they look after their instrument. It's a big jump."
Tom:
"It's also about how they handle themselves on stage under the pressure. You see that in the Battles. You hear their voices backstage, but it can come down to how they handle themselves on that stage, under pressure and in front of all those people. You have to wait for the last minute to make your judgement."
The Voice is back for its second series on March 30 at 7pm on BBC One.
Watch Holly Willoughby and Reggie Yates talk about
The Voice
series two to
Digital Spy
below:
The Voice series two new pictures - gallery:
Copyright: BBC Wall to Wall
Thursday, March 21 2013, 20:06 GMT
The penultimate episode of
The Big Reunion
airs this evening on ITV2 (March 21), and we're already unsure as to how we will cope when 5ive, B*Witched, 911 and co are no longer entertaining us with their dark tales of '90s pop excess.
Abz from 5ive has become a hilarious must-watch figure of fun and the heartbreaking split between B*Witched's Lindsay and 911's Lee has been a weirdly emotional watch. The whole thing has had us digging out our old
Live & Kicking
magazines and wondering whatever happened to
Let Loose
.
The show's proved a hit for ITV2, so they're going to need to bring it back in some form in 2014.
Digital Spy
has five suggestions for
Big Reunion
spinoffs.
The Big Britpop Reunion
Robbie Williams's
worst nightmare
- a Britpop
Big Reunion
special. Bring back the bands who made the Good Mixer the place to be (or avoid - depending on your viewpoint) in 1996. Relive the days of
TFI Friday
, Ben Sherman shirts and Baddiel and Skinner by reuniting the likes of Menswe@r, Shed Seven, Sleeper, Powder and Cast to relive the glory days of jingly-jangly indie pop choons.
The Big '80s Reunion
The '90s had brilliant boybands. The early '00s brought us brilliant pop. But the '80s had amazing hair, incredible fashion and more synths than you could shake a copy of
Fast Forward
magazine at. Bros, Culture Club, Bananarama, Kajagoogoo, Soft Cell and Wham! are just a few of our suggestions. And yes, we know Bananarama are still technically together.
The Big Solo Comeback
The
Big Reunion
has been brilliant, but it's been missing a few key figures from the '90s and '00s pop scene. Kavana, Adam Rickitt, Billie Piper, Shaggy... Someone at ITV is probably on the phone to Mark Morrison as we speak.
The Big 'X Factor' Reunion
Combining two classic ITV franchises, why not give a second (or third, or sometimes fourth) shot at fame to those singers and groups cast aside by the Cowell machine? If we can get Brookstein, Same Difference, that one who was like a little Lenny Henry, Eoghan Quigg, Journey South and the Macdonald Brothers in the same room, we'll have a hit on our hands.
The Big Smiths Reunion
The most unlikely of all unlikely reunions. But if anyone can bring Marr and Morrissey back together, surely it has to be the channel that brought us
Mark Wright's Hollywood Nights
,
Top Dog Model
and
TOWIE: Live
. We'll hold our hands up now, this one might be a bit of a long shot.
What Big Reunion spinoffs would you like to see? Let us know in the space below.