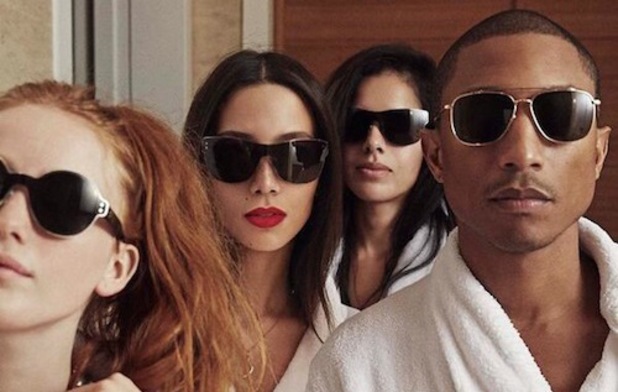 2013 saw Pharrell Williams rise somewhat spectacularly out of a career slump and dominate charts across the globe with three of the year's biggest hits; guesting on Daft Punk's 'Get Lucky' and Robin Thicke's 'Blurred Lines' as well as releasing his own hit 'Happy'.
Unsurprisingly then, he's not hanging out with his second solo album
G I R L
, which he announced last week with a release date of next Monday (March 3). In short, it's brilliant - and here's why:
It's funky
Fans of his recent work will particularly enjoy this album, which is packed to the brim with finger-snapping beats, infectious guitar riffs and slinky funk-pop hooks throughout, mostly courtesy of the same people who mixed Daft Punk's
Random Access Memories
. In particular, the Justin Timberlake-assisted
'My Love'
sounds like the attention-seeking sibling of 'Happy'; a mashup of beatboxing, horns and interweaving falsetto that results in something that - like its counterpart - is undeniably joyous.
Read More...
Click to see and add comments

10