Kellan Lutz almost made us spit out cornflakes yesterday morning (April 23) when he appeared on
Daybreak
in an
extremely
tight-fitting shirt showing off his beautiful bod.
The former
Twilight
actor looked ready to burst out of his clothes as he flexed his biceps and stuck out his chest during an enthusiastic interview about his new movie
Tarzan
.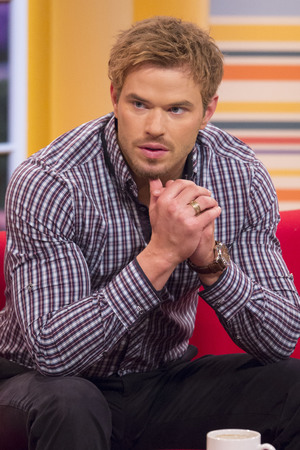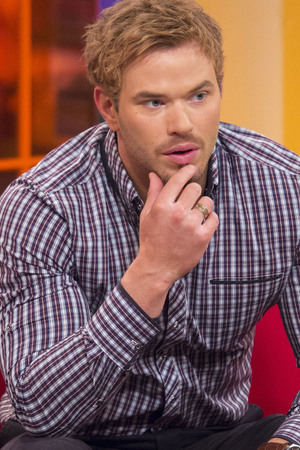 During the chat, Kellan was encouraged to perform the famous Tarzan chest beat, but didn't exert himself too much for fear of a wardrobe malfunction.
"I'd rip the shirt," he pointed out, to which Aled Jones replied: "Yeah, it's pretty tight." We're pretty sure this could be the opening to some Kellan/Aled slash fiction, if such a thing exists (it must do).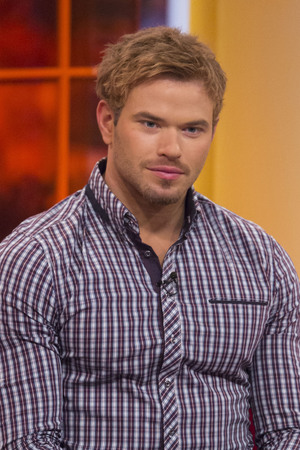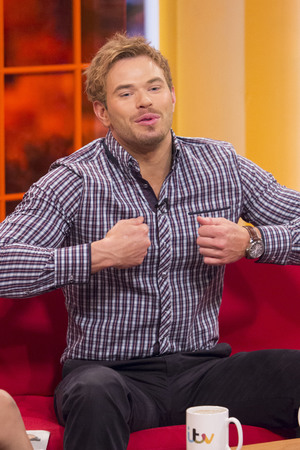 Kellan has been hitting the gym pretty hard recently for
The Legend of Hercules
, which was released last month.
Go find a cinema still showing the film if you haven't checked it out already.
It's awful
, but Kellan's half-naked for a lot of it...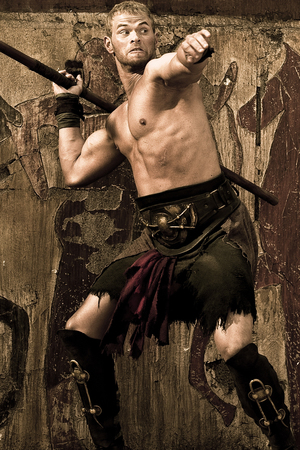 Because even a circulation-cutting shirt wouldn't have been enough for the ancient Greeks.
Click to see and add comments

0