4
Showbiz Interview
Jeff Brazier interview: 'Lycra leggings embarrass my kids'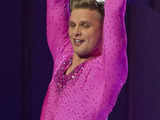 Sporting his classy specs,
Jeff Brazier
is a man who knows a bit about fashion. For those without his sense of style, the
Specsavers 'Dob in Your Dad'
campaign invites kids to enter their unfashionable dads.
The 'winning' fashion-free father gets a £500 makeover and 'Designer Dad of the Year' gong from Jeff at October's 'Spectacle Wearer of the Year' ceremony in Battersea. The family gets a five-star trip to St Lucia.
We got on the phone with Jeff to quiz him on how he embarrasses his kids, his transition from reality TV to presenting and more.
What's this 'Dob in Your Dad' campaign all about?
"We're looking for Britain's least fashion-savvy dad. The statistics show that most of us are embarrassed by our parents. Obviously the first thing I'm looking at is, 'Am I an embarrassing dad?' On asking the kids, there are many ways that I'm embarrassing."
How do you embarrass your kids?
"There's times when I wear Lycra leggings in the school playground. I just assume that they're used to it, 'cos they went through the whole
Dancing on Ice
thing. When I go to the gym, I just wear Lycra leggings, I don't even wear shorts over the top. I don't think it's bad, though some people pull me up now and again and say, 'Wow, are you sure you wanna wear them and show it all off?' It's just really comfortable."
Anything else?
"I remember wearing a face mask once, and Freddie remembers that. I put it on to see what it was about and he found that very embarrassing. We had a few friends come over for tea and I still had it on. They get embarrassed when I kiss and cuddle my girlfriend, but obviously I know not to go too strong in front of your children - I spare them that!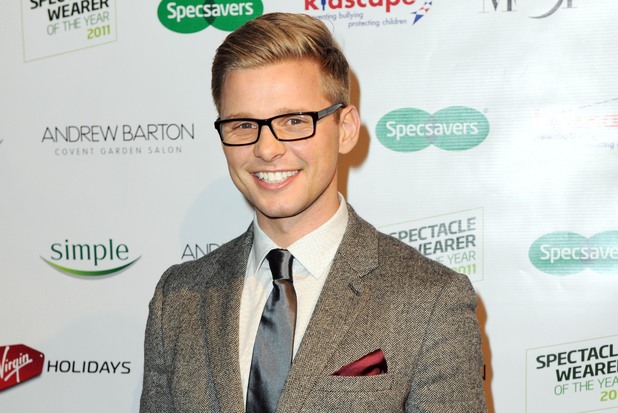 "Bobby doesn't like it when I shout out at football games, but I only ever shout out positive and constructive stuff. I'm not hammering him, that's for sure. The worst one is when I kiss them in the playground - since when has kissing my child been an issue? Obviously when you become 7 or 9... I know it's going to get worse, but I guess it's just something I've got to expect."
Are there any reality shows you still want to compete in or present?
"
Shipwrecked
was something that really set me up for life, in terms of what I learned about myself, about other people, about life in general. It was obviously a three-month stay on an island in the middle of the Pacific, and you can't pay for that kind of holiday. Anything like that I'd do. Shows like
71 Degrees North
.
"It certainly doesn't embarrass me that I've done shows like
The Farm
and
Celeb Wrestling
, which was a massive flop, but I enjoyed the fact that I was fighting big men. I was the Pocket Rocket - I was the one who was meant to be losing but I got to the final. I learnt a lot about how determined I am and how much determination and a desire to win overcomes how much bigger the person in front of you is."
Did you think when you applied for Shipwrecked that it would win you a TV career?
"That wasn't the agenda, because that didn't really exist. It was two years after
Shipwrecked
that the first opportunity came knocking. I wasn't looking for a career in television. Like a lot of people I thought I wasn't good enough to do that... I didn't know anyone who had been on television, so you view it as something special people or people with a special talent do."
You never seem to moan about the interest in your private life - does it bother you?
"I think I've learnt how to manage it. When I was with Jade [Goody], to be honest, it was out of control. I didn't have a clue what I was doing. It was just headless chicken time. It was not great. But I learnt from those negative experiences and I now know how to manage it so that it's at a level that I'm comfortable with.
"Obviously being able to take the kids out of the public eye, I've got a much different view of the press since. When your experience is a negative one you feel like the press is, en masse, slightly evil. Then when you have a positive one where everybody respects your wishes as a parent and the needs of your children at a difficult time... then you find yourself with a new level of respect for everyone. I just feel like I know how to work it now."
You're always nominated for 'Celebrity Dad of the Year' - do you take pride in that?
"I'm always proud to be nominated because it means that you've been recognised as being a good dad. But I always realise I'll never, ever win, because it's a popularity thing as much as anything else. It doesn't matter, I'm happy with everything that goes on under my roof and the kids are happy, and we're all the best dad as far as our own kids are concerned, aren't we? And I'd never begrudge Gary Barlow the title, because I've got a lot of respect for him. He's a great person all round."