Showbiz News
'OC' star kicked out of clothes store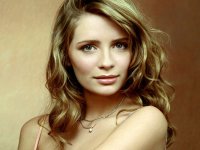 The O.C.
star Mischa Barton (Marissa Cooper) was kicked out of trendy Los Angeles clothing store Fred Segal after comments she made about them in a magazine article,
WEN
reports today.
According to Barton, however, the whole episode was just a misunderstanding.
The actress explained: "Somebody said, 'We know what you said about us in an article. Get out.' So I left.
"It turns out it was an article in which I think everything was misquoted, but it wasn't really that bad. I don't know why they were so insulted."
"It's a lesson you learn that people take what you say so seriously. I haven't been back. I don't know if I'm allowed to."