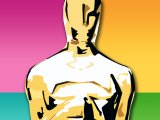 Gil Cates has defended the decision to have Chris Rock present the Academy Awards this year.
Rock's suitability for the job had reportedly been called into question in certain quarters after he voiced his opinions that the Oscars ceremony is little more than a 'fashion show' watched almosy exclusively by homosexuals.
He told Entertainment Weekly: "I never watched the Oscars, except the Halle Berry/Denzel Washington year. But even then, I went back and forth to other channels.
"Come on, it's a fashion show. No one performs, it's not like a music show.
"Nothing against people who aren't straight, but what straight guy that you know really cares?" he wondered.
Despite Rock's antipathy towards the event, producer Gil Cates insists that nobody at the Academy of Motion Picture Arts and Sciences is offended or wants to see a change of host.
He said in a statement: "The Academy is excited about Chris Rock hosting this year's Oscar telecast and looking forward to a very funny evening with him."