Showbiz News
McLaren cancer caused by asbestos?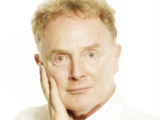 The cancer that caused Malcolm McLaren's death may have been caused by the asbestos in his old shop Sex, it has been suggested.
The punk impresario
passed away
last week at the age of 64 after a battle with mesothelioma, a rare form of cancer frequently caused by exposure to asbestos.
McLaren's partner Young Kim told
The Independent On Sunday
: "When Malcolm created Sex he broke open the ceiling to make it look like a bomb had hit it.
"I always suspected that shop because it was the only place Malcolm ever really spent any serious length of time in, and there was a lot of construction and changing things.
"Then Ben Westwood said his mother [Vivienne] had mentioned that she'd seen asbestos there. It was board asbestos and it was in the early '70s so there was a lot of it left, and I don't think anyone really did anything about it."
McLaren opened Let It Rock on the Kings Road with Vivienne in 1971, later rebranding the store as Too Fast To Live Too Young To Die, Sex and finally Seditionaries before it went out of business in 1980.
Kim added that McLaren was "very angry" about a doctor ignoring the early signs of his condition and suggested that she might lodge a complaint against the Harley Street physician for his "nihilistic" attitude.
"He was angry at me for having not pushed the doctor further. He really blamed me for not believing him," she said. "Whether that would have changed things or not I don't know, but he had a point.
"I confronted the doctor privately and he just made a face and said, 'There's nothing you can do about this disease anyway'. I thought, 'How could you say that?' He didn't even give us a chance."