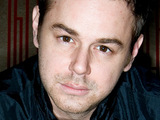 Zoo
magazine has rejected claims from
Danny Dyer
that he was "misquoted" when he seemingly advised a reader to "cut" his ex-girlfriend's face "so no-one will want her".
The actor was
dropped
by publishers Bauer Media, who also promised a donation to Women's Aid and a full internal inquiry.
Dyer, who is understood to have contacted his lawyers over
the incident
, told
The Sun
: "This is totally out of order, I am totally devastated.
"I have been completely misquoted. This is not the advice I would give any member of the public I do not condone violence against women."
However, an updated statement on the magazine's website read: "We would like to make it clear that Danny was not misquoted, but that does not excuse the fact his comment appeared in print."
According to
The Guardian
, Dyer's column is thought to be transcribed by a member of staff at the magazine as it is dictated over the phone by the actor.