Showbiz News
FBI quiz Kidman in wire-tap probe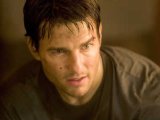 Nicole Kidman has been questioned by the FBI about phone calls to Tom Cruise that were tapped.
Anthony Pellicano, known as the "private eye to the stars", has been charged with 110 counts of wiretapping, intimidation, blackmail and bribery.
Now detectives say some of his recordings cover calls between the former couple about their divorce arrangements.
The alleged tapes were made in 2001, after Cruise and Kidman has announced their split. A detective hired by Kidman's legal team - Richie Di Sabatino – said he had tried to prevent such tapping at the time.
"We swept her phones and put on an encryption device so she couldn't be wiretapped," he said. "We tried to keep one step ahead."
He thought Pellicano had probably recorded Cruises phone, despite his being a customer of the private eye. Di Sabatino commented: "Pellicano used to tap his own clients."