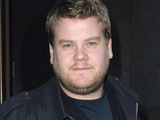 James Corden
has joked that his newborn son Max is on his own when it comes to sorting out Mother's Day presents.
The comedian
got engaged to his partner - Save The Children campaigner Julia Carey
- on Christmas Day. She
gave birth to their first child Max
last week.
Speaking to the
Daily Mirror
, 32-year-old Corden said: "I've got plans for my mum on Mother's Day, but if Max wants to do something for his mummy he's on his own.
"He will just have to go out and get something, it's got nothing to do with me.
"If he loves his mum so much he will go out or go online to get her a present."
Corden also explained that he is getting used to being a hands-on father, saying: "Changing nappies is all right. You just need to do it with confidence."