0
Showbiz News
Royal wedding dress designer "delighted"
Sarah Burton has broken her silence about the Royal Wedding dress that she created for Kate Middleton.
The fashion designer, who took over
Alexander McQueen
's fashion house when he died last year, said that she is "delighted" with the final result and is very grateful that she was given the opportunity.
Burton said: "It has been the experience of a lifetime to work with Catherine Middleton to create her wedding dress, and I have enjoyed every moment of it."
"It was such an incredible honour to be asked, and I am so proud of what we and the Alexander McQueen team have created. [I am] delighted that the dress represents the best of British craftsmanship.
"Alexander McQueen's designs are all about bringing contrasts together to create startling and beautiful clothes and I hope that by marrying traditional fabrics and lacework, with a modern structure and design, we have created a beautiful dress for Catherine on her wedding day."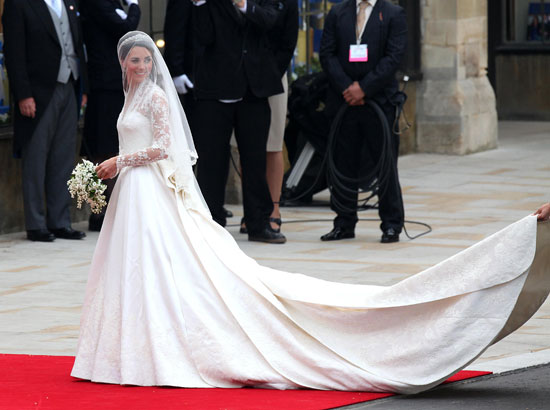 Before
the dress was revealed at the ceremony
, there were rumours that Burton was involved in the design process.
> Live Blog: Royal wedding highlights
> Prince William marries Kate Middleton
> Live Photos: The royal wedding
> Kate Middleton wedding dress revealed
> Video: Celebrities reveal royal wedding plans
> The royal wedding in numbers
> Read our full royal wedding coverage