0
Showbiz News
Ellie Goulding: 'You get away with more in America'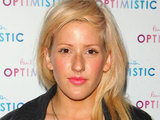 Ellie Goulding
has said that touring in the US is different to shows she plays back in the UK.
The
'Your Song'
star began her US tour on Saturday in Atlanta, where she spoke to
Nylon
about the perks of performing in America.
Goulding explained: "I like America because it feels like you can get away with a little bit more, and be a little bit more of a free spirit."
The 24-year-old's tour of the US includes stops in Philadelphia, Boston, New York and Washington DC and will run through the middle of August.
Goulding
described her last American tour as "insane"
, claiming that it was the busiest time in her life to date.
She has insisted that
she does not feel pressured to achieve the same level of success in the States as she has back in England
and wants to build her career organically.
> Ellie Goulding: 'Fame can be difficult'
> Ellie Goulding: 'Royal wedding made me cry
Watch Ellie Goulding perform 'The Writer' live at Cherrytree House below:
In America is available on

Watch now