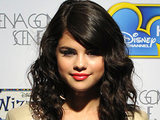 Selena Gomez
, Christina Aguilera and Jennifer Lopez are among the nominees at this year's NCLR ALMA Awards.
Antonio Banderas, Cameron Diaz and Sofia Vergara have also been recognised at the ceremony, which honours "the spirit and accomplishment of some of the most prolific Latinos in entertainment".
Gomez scored nominations for her roles in romantic comedy
Monte Carlo
and Disney Channel's television series
Wizards of Waverly Place
, alongside a nod for 'Favourite Female Music Artist'.
Wizards
was also named in the 'Favourite TV Series' category.
Aguilera and Lopez were also named in the 'Favourite Female Music Artist' category and for their judging roles on
The Voice
and
American Idol
respectively.
Demi Lovato, Cesar Milan, Ricky Martin, Bruno Mars and
Glee
actress Naya Rivera are among the other individuals to have been nominated.
Fans can vote for their favourites online, with this year's categories being renamed 'favourite' from the previous description of 'best' to reflect the power of the fans' votes.
The NCLR ALMA Awards 2011 air Friday, September 16 at 8pm ET on NBC.
Favourite Movie Actor
Antonio Banderas – You Will Meet A Tall Dark Stranger
Demián Bichir – A Better Life
Bobby Cannavale – Win Win
Michael Peña – Battle: Los Angeles
Danny Trejo – Machete
Favourite Movie Actress – Drama/Adventure
Jessica Alba – Machete
Penelope Cruz – Pirates of the Caribbean: On Stranger Tides
Rosario Dawson – Unstoppable
Michelle Rodriguez – Battle: Los Angeles
Zoë Saldana – Takers
Favourite Movie Actress – Comedy/Musical
Christina Aguilera – Burlesque
Eva Mendes – The Other Guys
Alexa Vega – From Prada to Nada
Cameron Diaz – Bad Teacher
Selena Gomez – Monte Carlo
Favourite TV Series
CSI: Miami (CBS)
Desperate Housewives (ABC)
Modern Family (ABC)
Wizards of Waverly Place (Disney Channel)
Favourite TV Reality, Variety, or Comedy Personality or Act
Christina Aguilera – The Voice (NBC)
George Lopez – Lopez Tonight (TBS)
Jennifer Lopez – American Idol (FOX)
Mario Lopez – Mario Lopez: Saved By the Baby (VH1)
Cesar Millan – Dog Whisperer With Cesar Millan (National Geographic Channel)
Favourite TV Actor – Leading Role
Ricardo Chavira – Desperate Housewives (ABC)
Ian Gomez – Cougar Town (ABC)
Joshua Gomez – Chuck (NBC)
James Roday – Psych (USA Network)
Adam Rodriguez – CSI: Miami (CBS)
Favourite TV Actor – Supporting Role
Oscar Nuñez – The Office (NBC)
Rico Rodriguez – Modern Family (ABC)
Michael Trevino – The Vampire Diaries (CW)
Tristan Wilds – 90210 (CW)
David Zayas – Dexter (Showtime)
Favourite TV Actress – Leading Role in a Drama
Cote de Pablo – NCIS (CBS)
Eva LaRue – CSI: Miami (CBS)
Francia Raisa – The Secret Life of the American Teenager (ABC Family)
Sara Ramirez – Grey's Anatomy (ABC)
Sara Shahi – Fairly Legal (USA Network)
Favourite TV Actress – Leading Role in a Comedy
Selena Gomez – Wizards of Waverly Place (Disney Channel)
Victoria Justice – Victorious (Nickelodeon)
Demi Lovato – Sonny With a Chance (Disney Channel)
Naya Rivera – Glee (FOX)
Sofía Vergara – Modern Family (ABC)
Favourite TV Actress – Supporting Role
Maria Canals-Barrera – Wizards of Waverly Place (Disney Channel)
Constance Marie – Switched At Birth (ABC Family)
Aubrey Plaza – Parks and Recreation (NBC)
Sarah Ramos – Parenthood (NBC)
Lauren Vélez – Dexter (Showtime)
Favourite Male Music Artist
Taio Cruz
Enrique Iglesias
Bruno Mars
Ricky Martin
Pitbull
Favourite Female Music Artist
Christina Aguilera
Selena Gomez
Jennifer Lopez
Naya Rivera
Shakira
Watch Selena Gomez's music video for 'Who Says' below: