7
Showbiz News
Lady GaGa: 'Amy Winehouse death left me in shock'
Lady GaGa
has revealed that she was "in shock" after learning about the untimely death of Amy Winehouse.
Winehouse was
found dead in her Camden, North London flat on July 23
at the age of 27 and was
laid to rest in a private funeral
three days later.
Making a special guest appearance as co-host of
The View
on Monday, Lady GaGa expressed her sadness over Winehouse's loss and criticised the media's response to the tragedy.
Shesaid: "I'm so devastated and so sad. I really couldn't speak for like 48 hours straight. I was in such shock. You know, I think the most unfortunate thing about it all is the way the media spins things. Like, here, we can learn from Amy's death.
"I don't think Amy needed to learn any lessons. I think the lesson was for the world to be kinder to the superstar. Everybody was so hard on her, and everything that I knew about her was that she was the most lovely and kind woman."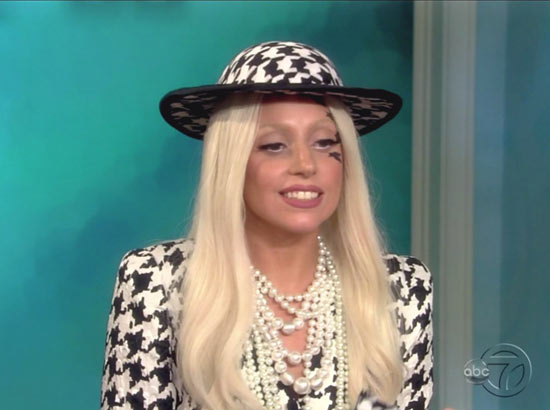 Lady GaGa previously
claimed that she was often mistaken for Winehouse during the early days of her career
and felt a kinship with the 'Back to Black' singer.
The 'Edge of Glory' star also
confessed that Winehouse offered "hope" for her own success in the music industry and changed pop music forever
.
Watch Lady GaGa perform 'You & I' on
The View
below: