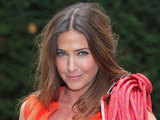 Lisa Snowdon
has revealed that she is terrified of heights.
The Capital Breakfast radio presenter will abseil down Guy's Hospital this Wednesday to raise money for The Meningitis Trust.
Snowdon, who contracted the illness herself last November, told
Digital Spy
: "I'm going to be up on the roof and I'm going to somehow get down 16 floors having never ever done abseiling or anything like that before."
People can donate via the free JustTextGiving service by using Snowdon's personalised text code, Lisa75.
"I'm not a massive fan of extreme sports," she added: "I did a parachute jump for charity a couple of years ago. I like to push myself when it comes to raising money for charities.
"I think if you're gonna do it, you've got to do it. My family and friends know that I hate heights. This is going to be something that's really scary."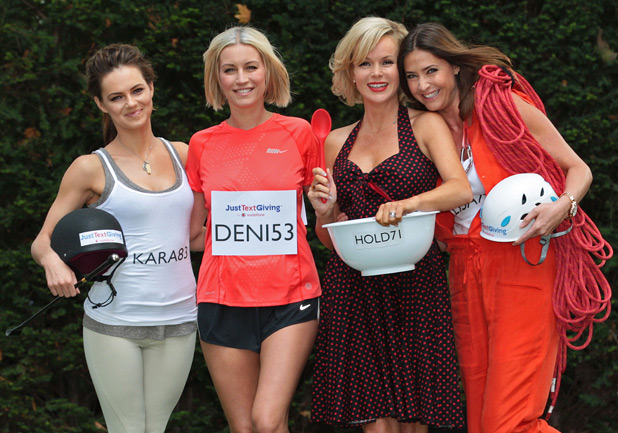 (Kara Tointon, Denise Van Outen, Amanda Holden and Lisa Snowdon launching JustTextGiving in London last week)
Snowdon said: "When you're up in the plane doing a skydive it's quite hard to get a sense of how high up you are. You can't see the ground. Obviously it's really scary, but because you can't see the ground for me it was a little bit easier.
"Doing the abseil is going to be tricky... dangling my legs over to try and get down - that's going to be quite challenging."
Lisa Snowdon is gearing up for a charity abseil to help launch personalised text codes from JustTextGiving by Vodafone. From today people can sign up for their own free personalised fundraising text code at justtextgiving.com
> Lisa Snowdon: 'Strictly Come Dancing is so entertaining'