Don't worry, this isn't the follow-up to Boris Bikes.
Mayor of London
Boris Johnson
visited Oasis Children's Venture this week, where he announced plans to expand the Team London volunteering programme.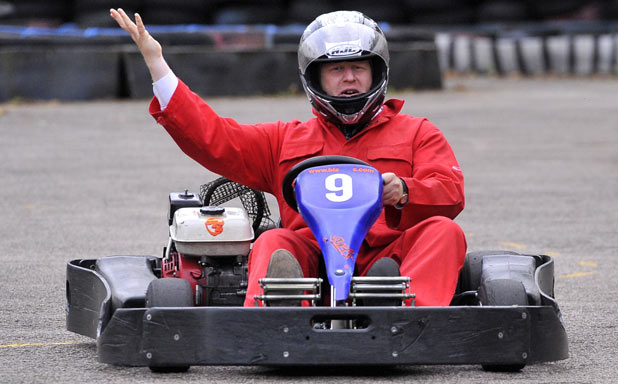 Not missing out on the photo opportunity, the 47-year-old wore an orange boiler suit over his clothes before enthusiastically taking the go-kart for a spin around the track.
"Team London is a very simple way of getting everybody to know how they can volunteer in London," said Johnson, who will complete his first term as Mayor next summer. "We've already got about 50,000 people through Team London, we want to get to 60,000 by next year."
Johnson recently
criticised the "wasteful" BBC for not moving flagship soap EastEnders
to new studios in Olympic Park.
> EastEnders denies Boris Johnson snobbery claims over rejected Olympic move
> Boris Johnson wades in to BBC religious date row