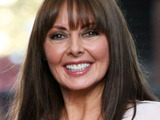 Carol Vorderman
has suggested that all MPs should be given a breathalyser test before voting in the House of Commons.
The
Loose Women
host began a debate on the daytime talk show about the allegations of MPs drinking alcohol during working hours.
Conservative MP Sarah Wollaston recently commented that most MPs "have no idea what they are voting for" due to drinking sessions at the House of Commons' bar.
Vorderman said: "I feel they should be breathalysed before they go in [to vote in the House of Commons].
"I don't think anyone should go in and have the effrontery to us to be drunk and to be voting - it should be a mark of respect for the position that they hold that they should not drink while they are going in and voting. That would be my way of dealing with it."
Panellist Janet Street-Porter explained: "Isn't it hypocritical that MPs that pass the laws and have the bare faced cheek to issue us with our healthy guidelines are the hypocrites that have subsidised bars. How do you square that up?
"I think the bars should only be open in the evening. I just can't think of another job where you can pop down the corridor and top up every hour during your working day."
Lisa Maxwell added: "They know what's involved as soon as they go in that room so there is no excuse."
Fellow
Loose Women
panellist Denise Welch recently
purchased an unwanted luxury holiday while drunk
.
> Carol Vorderman: 'I won't talk sex on Loose Women'