64
Showbiz News
Amy Winehouse died from too much alcohol, coroner says
Amy Winehouse
died after consuming too much alcohol, an inquest has found.
Coroner Suzanne Greenway ruled that Winehouse had voluntarily consumed alcohol, risking the consequences, and gave a verdict of "death by misadventure",
The AP
reports.
Pathologist Suhail Baithun told the inquest that urine and blood samples showed the singer had drunk a "very large quantity of alcohol" and was more than five times over the drink-driving limit when she passed away.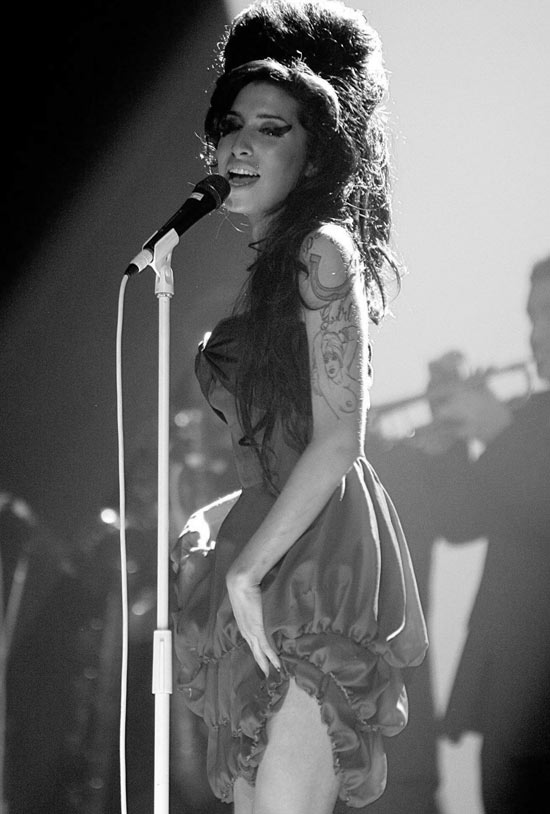 The inquest
had resumed today (October 26)
at St Pancras Coroners Court in London.
It
had initially been opened and adjourned in July
after Winehouse was
found dead at her home at the age of 27
.
Winehouse's doctor Christina Romete has said that the star had started drinking again shortly before her death after completely abstaining from alcohol for a period of time.
It had previously been established that
no illegal substances were in Winehouse's body
at the time of her passing.
Winehouse's father Mitch had suggested
that his daughter's attempts to "detox to excess"
may have caused her death.
A detailed report about Winehouse's death
was said to have been sent to the wrong address
before being handed in to a North London police station.
> Amy Winehouse was happiest she had been for years, says dad Mitch
> Amy Winehouse's boyfriend Reg Traviss: "Everything felt good"
Watch Amy Winehouse 'Back To Black' music video below: