It might not be the first choice of gift for
Katie Price
's Christmas stocking, but her ex-husband's calendar seemed to catch her eye on a shopping trip earlier today.
In a picture tweeted by her friend Michelle Heaton, Price is shown pointing at Peter Andre's calendar, which features the singer topless on its cover.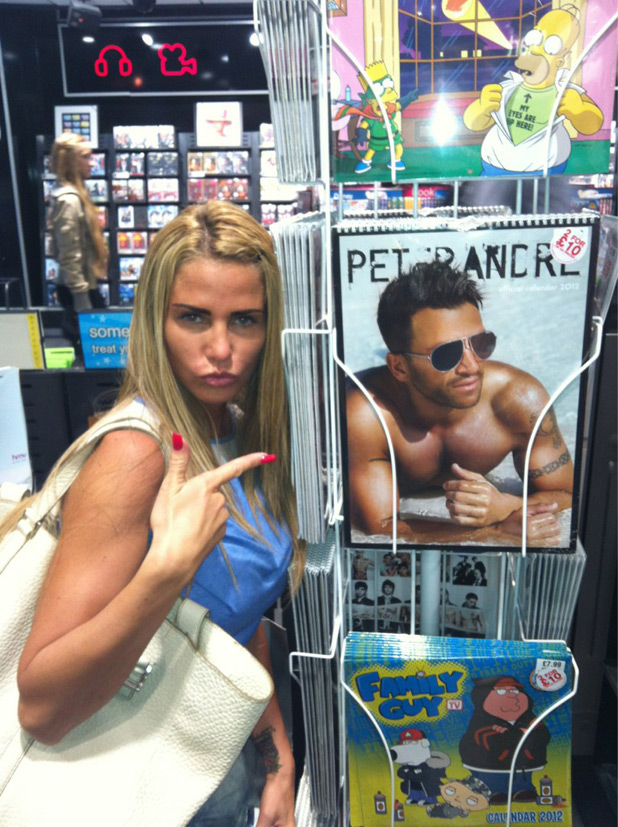 Posting it, Heaton wrote: "Oooooopppssss .... Look who @MissKatiePrice bump into ..... Lol!! (sic)."
Retweeting the message, Price commented: "how funny its not often we bump into eachother haha lol."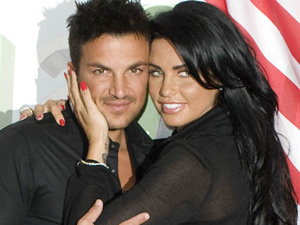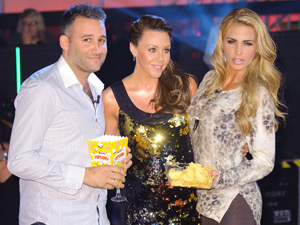 Heaton, who is currently pregnant with her first child, recently joined Price at the
world premiere of Paranormal Activity 3, which saw them enter the Big Brother house
for a brief period.
Andre recently claimed that he sometimes believes Price wants to get back together,
but insisted that he has "no unfinished business" from their four-year marriage
.
> Peter Andre brands Katie Price camera claims 'absolute rubbish'