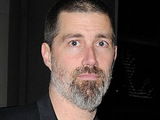 Matthew Fox
is reportedly planning to sue the woman who alleged that he attacked her in August.
The
Lost
actor was
accused of punching Heather Bormann
in an incident outside an Ohio nightclub, and she later
officially filed assault charges
.
Fox claims that Bormann was lying about the incident, and that she was the one that actually became aggressive, according to
TMZ
.
The star is said to have missed out on work opportunities because of the media reporting of the incident, and argues that she subjected him to "public hatred, contempt, ridicule and shame".
Fox was told that he would
face no official charges following the row in September
.
Earlier this year, Fox said that
he would like to take on more comedy roles
.