Showbiz News
Timberlake spends "too much" on clothes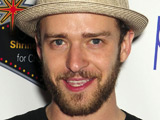 Justin Timberlake has admitted to going on massive spending sprees whenever he is in London.

The 'Rock Your Body' singer recently revealed that although he only comes to London about once a year, he uses the opportunity to stock up on designer clothes from exclusive boutiques on New Bond Street.

In an interview with Capital Radio, the star said: "I love the fashion. You can find me in Gucci often. I spend entirely too much money "

However, the former *NSYNC vocalist does not make a habit of splashing out on clothes wherever he goes, as he sees it almost as a chore.

"I don't come here often and when I do I get it in, so I don't have to for the rest of the year. Its one big spending spree. I don't like shopping but I like clothes," Timberlake added.