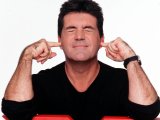 Simon Cowell has been cheating on girlfriend Terri Seymour,
The Mirror
claims today.
The
X Factor
judge reportedly started dating society girl Jasmine Lennard six months ago after they met at a restaurant. Lennard has been spotted making several visits to Cowell's home while Seymour has been staying in the US.
"They spend most of their time together in Simon's house when Terri is at their other home in Los Angeles," a friend of Jasmine's revealed. "Sometimes they go out, but only with other friends so as not to arouse any suspicion."
Another pal added, "Jasmine is absolutely besotted with him and thinks he feels the same."
The newspaper reveals that Lennard visited Simon just before midnight on Tuesday this week - the eve of her 21st birthday.
Cowell's spokesman has insisted that Jasmine's visits to the star's home have been for professional reasons.
"Simon has known Jasmine for some time," he explained. "They had a meeting to discuss TV projects."