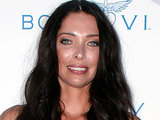 James Packer's wife Erica is mourning the death of her mother.
Sheelah Baxter passed away on Wednesday night at the age of 67 surrounded by her family after a long battle with cancer.
Media billionaire James reportedly flew the entire family to Fiji last week after discovering that Sheelah's condition was deteriorating and she got to spend her final days with her children and grandchildren on the beach.
According to
The Daily Telegraph
, former model Erica was spotted embracing a friend on the tarmac at Sydney airport after flying back home with her husband and children Indigo and Jackson.
She has now flown to her hometown Gunnedah to make funeral arrangements.
A few weeks ago, Sheelah made a speech about her 13-year cancer battle at a Pink Ribbon Day. She told the audience how she had drawn courage from her favourite childhood book
Pollyanna
throughout her illness.
"She always found a reason to be glad," she said of the fictional character. "I have been blessed with a close-knit family and, despite my illness, I regard myself as an extremely lucky woman surrounded by love."
Sheelah leaves behind husband Michael, and Erica's siblings Joanna and Billy. She also has six grandchildren.
Earlier this year, Erica said that she
finds charity work "humbling"
after visiting Laos to raise awareness of the important role education plays in helping children escape poverty.
> Erica Packer: 'Children are divine'