Steps
star Claire Richards has said she is grateful that the band's reunion appears to have ended discussion about her fluctuating weight.
The 34-year-old stated that she feels "happy" as a size 16 and is glad that people are now more interested in
the band's comeback tour
next year than her physique.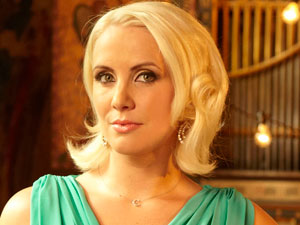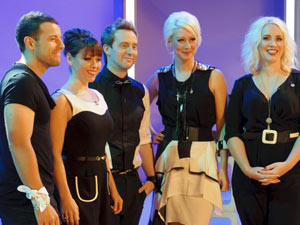 "This Christmas is about celebrating my fab year," she told
Closer
. "I finally feel my weight isn't the first thing on everyone's lips - it's all about Steps and where I'm heading in the future.
"I'm happy the way I am - I'm just me. If the likes of Diana Dors and Marilyn Monroe can be curvy but still sexy, I'll happily have them as role models!
"I desperately want the focus on my voice [rather] than my size. Keeping the weight off is where I struggle. To stay a size 10, I was having to think about dieting all the time, and that's no way to live."
Richards confessed that she doesn't expect her weight to stay the same, but will try to maintain a positive outlook no matter how she appears.
"I don't know if I'll ever be truly happy with myself, but I'll give it my best shot," she said. "The important thing is to be comfortable whatever my size. I'm sure I'll get bigger and smaller again over the next few years."
Richards discussed
her "crushing" eating disorder
further back in August, claiming that nobody wanted to work with her when she was at her largest.
Watch Steps discuss their reunion with
Digital Spy
below: