0
Showbiz News
Conrad Murray ordered to hand over medical certificate
Dr
Conrad Murray
has been ordered to return a certificate which hangs on the wall of his office.
Murray was
found guilty
of the manslaughter of Michael Jackson in November last year, and is currently
serving a four-year jail sentence
.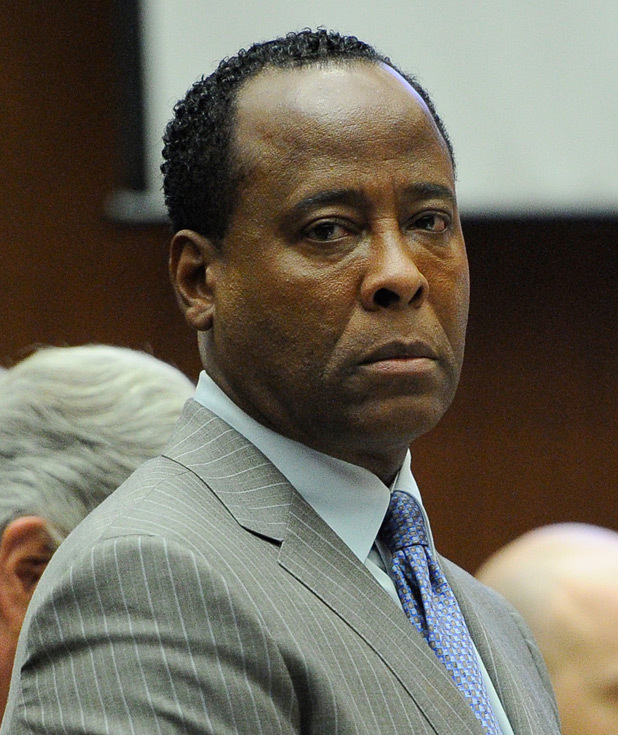 According to documents obtained by
TMZ
, the Medical Board of California has suspended Murray's license automatically following his felony conviction.
He has now been given 15 days to return his medical certificate or face possible charges.
It was initially believed that Murray would
represent himself
in his upcoming appeal against his manslaughter verdict. However,
it was recently reported that he has requested an attorney for the appeal
.
Murray's ex-attorney spoke out against his former client's jail treatment last month, calling it "crazy" and "unbelievable".
More reaction from the Michael Jackson manslaughter case and conviction:> Michael Jackson trial prosecutor: 'Conrad Murray interviews hurt him'> Jermaine Jackson: 'Conrad Murray should have been charged with murder'> Michael Jackson mother: 'Conrad Murray sentence not enough'> Conrad Murray lawyer denies suicide watch claims