Andrea McLean
has denied flashing her breasts at her
Loose Women
colleague Denise Welch's birthday party.
However, she did admit to showing her knickers to Carol McGiffin at the same event.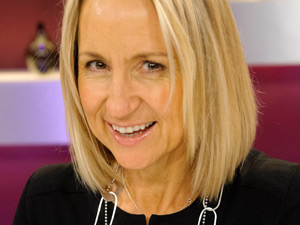 McLean told
The Sun
: "I've never flashed my bosoms but I did flash my pants at Carol McGiffin at Denise's party as a joke because she'd been in the papers showing her lacy knickers.
"I did once pull a moony at some German tourists while I was trekking in Thailand. It was quite liberating. For me, not for them!"
> 'Loose Women' Andrea McLean strips off: 'I'm going to enjoy life'
> Andrea McLean: 'Loose Women has taught me to disagree'
Asked about her 'saucy pics' taken following her weight loss on a cabbage diet, she added: "Ha, ha! It was cabbage soup not just cabbage.
"The only way that diet would work is you'd just look smaller because people couldn't get close to you!"
Of posing semi-naked last year, McLean told
Closer
at the time: "My instinct was to shy away. But I won't have many more opportunities to do these kind of photos at my age, so I decided to go for it!
"I know life really is too short not to throw caution to the wind, so I'm going to enjoy it. One day it'll be lovely to look back and say, 'You were quite sexy once, Andrea!'"