Sarah Harding
has given an account of the night of
her fight
with ex-boyfriend Theo de Vries.
The couple had an apparent altercation on New Year's Eve while away on holiday in the Austrian city of Innsbruck, and
de Vries claimed earlier this week that Harding bit him, gave him a bloody nose and threw an ashtray
at him, causing a black eye.
Harding alleged to
The Sun
that de Vries bit and bruised her, dragged her around their hotel room by her hair, smacked her head against the floor and tried to lock her in the bathroom during the fight.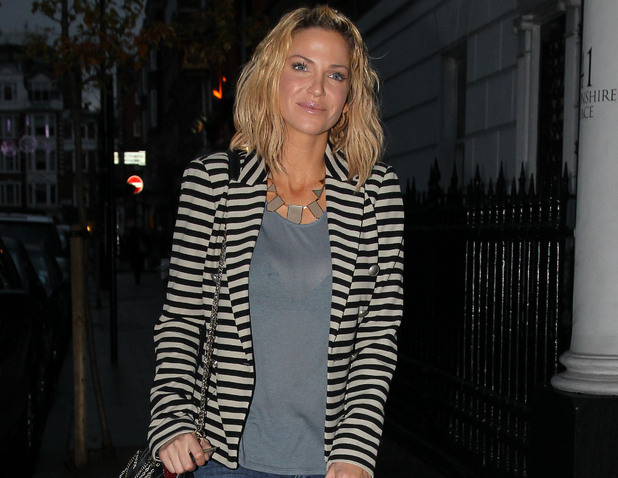 > Sarah Harding ex-boyfriend answers new claims: 'I've never hit anyone'
"While he had me by the hair, he was pulling me across the floor. He was dragging me around," the Girls Aloud singer claimed. "He was smacking my head on the floor. He bit my ear.
"When I kicked him to try and get him off me, I got his nose and he was bleeding. He smeared the blood all over my face so it was all over my clothes. Look at me, look what he has done to me. That doesn't come from just holding me back."
The singer - who, like de Vries, had some of her injuries photographed for the paper - denied her former boyfriend's allegations that she had thrown a glass ashtray at him. However, she did say that she threw a mug at him, explaining: "[It's] because he was goading me. He was being so foul to me."
Harding added that she had booked an early flight home from their holiday as "we weren't getting on, making each other miserable". However, she explained that her flight was cancelled on the day of their argument and she returned to the hotel, where she alleged de Vries had been drinking wine and became "more and more aggressive and abusive".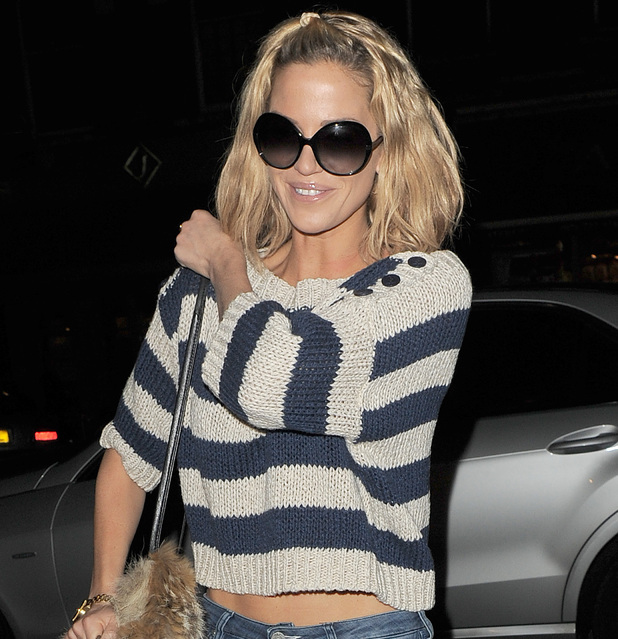 > Sarah Harding, boyfriend 'both face assault charges over fight'
Harding explained that she met her former partner at a rehab facility in Cape Town while she was seeking
treatment for alcohol issues and depression
.
She claimed that de Vries - who was also seeking treatment for substance abuse when they met - insulted her during their fight, calling her "nothing but a B-class singer" and "a f**king alcoholic".
Harding also alleged that de Vries was drinking alcohol again during their stay and encouraged her to drink, saying: "Towards Christmas it was getting harder with everyone celebrating and he started saying we could have a few drinks because no-one would notice while we were over there. On the way to the slopes he was buying booze for when he was skiing."
She further recalled: "We had one night when we drank quite a bit. He just did not want to stop. I thought I could drink with the best of them, but he was drinking three bottles of red wine. I am usually asleep after the first bottle.
"I felt like s**t the next day. I was annoyed with him and I was annoyed with myself. That was when I realised we were not good for each other. It was tainted."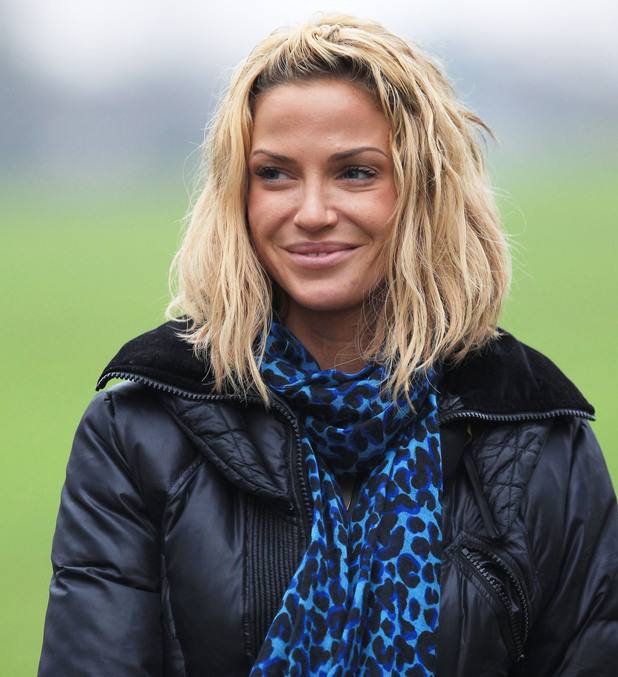 > Cheryl Cole 'taking upset Sarah Harding on holiday'
Harding explained that she was taken to hospital by police in Austria, where she says that they took X-rays and took a statement.
Responding to her former lover's claims that he "had to laugh" at the photographs of her bandaged hand, Harding said: "If I attacked him, why didn't he call the police? And if I am such a drama queen and an actress, why did the hospital put a bandage on me? Why would I do that?"
She also said that
she "still had a lot of love" for ex-fiancé
Tom Crane and hinted that this caused tension in her relationship with de Vries, who she branded "an absolute scumbag".
Harding also said that she was considering taking civil action against de Vries, adding: "It will be lengthy, expensive and how do other women in my position cope with that? I have some money, and I could afford it.
"I really want to press charges but it seems impossible. I just can't believe that someone I trusted would do something like that to me."