Sarah Harding
's ex-boyfriend Theo de Vries has suggested that they were "too in love with each other" to cope with their personal addictions.
The couple separated during a festive trip to Austria and became
involved in a violent argument on New Year's Eve
, for which they both
could face assault charges
.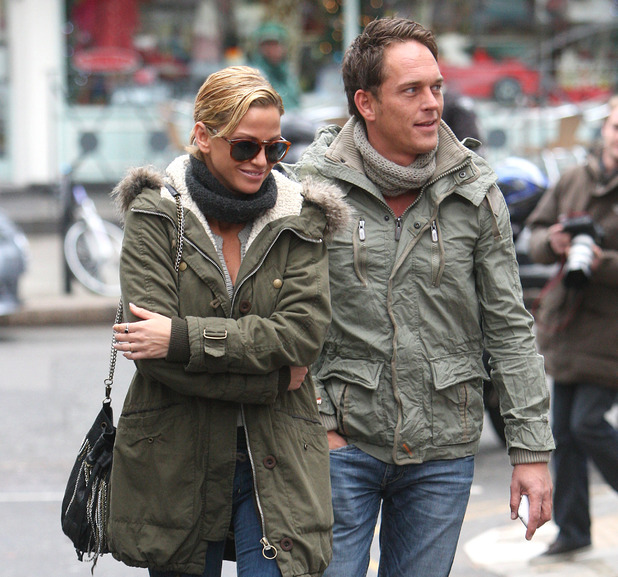 De Vries has now admitted that the pair should not have become romantically involved when they met at
a South African rehab centre
, as their alcoholism quickly turned their romance into a "horror movie".
"I've never loved anyone more than Sarah and it breaks my heart that alcohol ended up ­ruining everything for us," he told
The Mirror
. "What started off as a love story when we were sober turned into the worst horror movie ever when we were drinking.
"Because of alcohol we went from being the best of friends to the ­worst of enemies... They said two addicts together can really help each other get over their ­addiction but they can really ­destroy each other."
De Vries went on to reveal that counsellors at the rehab facility tried to prevent him from dating Harding, but he couldn't fight his attraction to the "brave and pretty" singer.
"It took me a week to fall in love with her. Amazingly she felt the same," he said. "At the time I didn't listen. I wish I had now though. We were banned from speaking to each at one point so we wrote each other page after page of love notes. We were like teenagers and our drink problems were being forgotten."
De Vries added that Harding had even suggested they move in together, but the pair drifted apart when they both fell off the wagon and Harding admitted over Christmas that she wanted to be with ex-fiancé Tom Crane.
"That first sip of wine was the moment things changed," he said. "It really hurt me."
De Vries revealed in the same interview that his "terrible fight" with Harding began after
he mocked her separation from Crane
.
Harding confessed earlier this week that she
became addicted to prescription drugs
, as well as alcohol.