Emma Thompson
has revealed that she was once mistaken for a man, after walking through a field naked.
Speaking to Jonathan Ross on his chatshow, the actress recalled the incident, which saw a policeman visit her Scottish home last summer.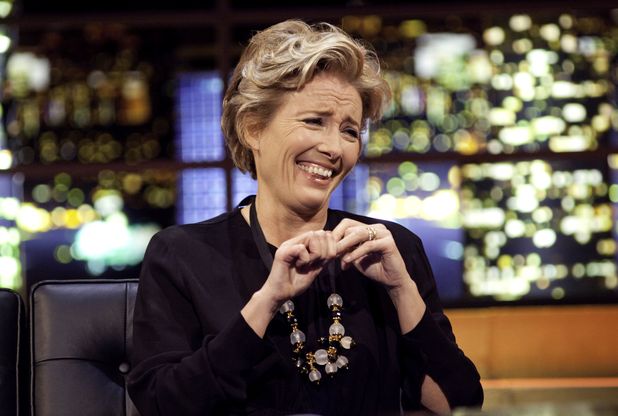 "He said, 'Oh, hello, I'm sorry to bother you, it's very difficult to find up here'. And I said, 'Yes, that's the idea'. 'But we've just had someone ring up to say that you've had an intruder on your land', and I said, 'An intruder?' - picturing immediately an axe man behind a bush - 'Really when? What sort of an intruder?'
"'Well,' he said, 'There was a dog walker, coming up through the path, saw a naked man, about 50 years old coming through your field'. And I said, 'Really?'
She continued: "And I was really worried, it was terrifying. I said, 'What time?', 'Well, it was during the day, sometime in the afternoon'. From behind me, on the stairs, Guyer, in her pjs, was going, 'Wasn't that about the time that you came up from the river, mum?', because behind the house there's a field and a pond.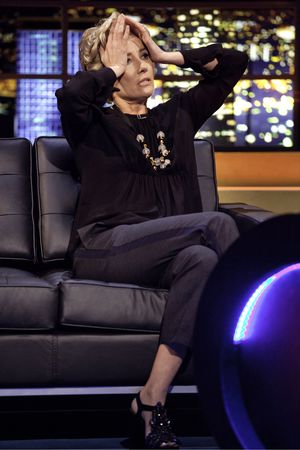 "And there's sheep in the field, but they don't mind if I walk up naked. And I thought, 'Oh my God, oh my God'. Making the connection I could see the same thing happening to the policeman," she told Ross. "And I could see him, as he backed off, and I was thinking, he's going to go back to the station and he's going to say, 'You see that Emma Thompson? Her t*ts must be so low that from a distance they read as testicles'.
Thompson quipped: "I nearly lifted up my nightie to show that they're not that bad."
The Jonathan Ross Show
airs tonight (Saturday 14 January) at 9.30pm on ITV1.
> Jonathan Ross's America's Got Powers dated for April
> Emma Thompson to adapt Annie with Will Smith?