0
Showbiz News
Ricky Gervais: 'I had a blast hosting Golden Globes'
Ricky Gervais
has said that he enjoyed hosting the 2012 Golden Globe Awards.
In a blog post for his official website, the comedian revealed that Sunday's (January 15) gig was his favourite time hosting the awards show.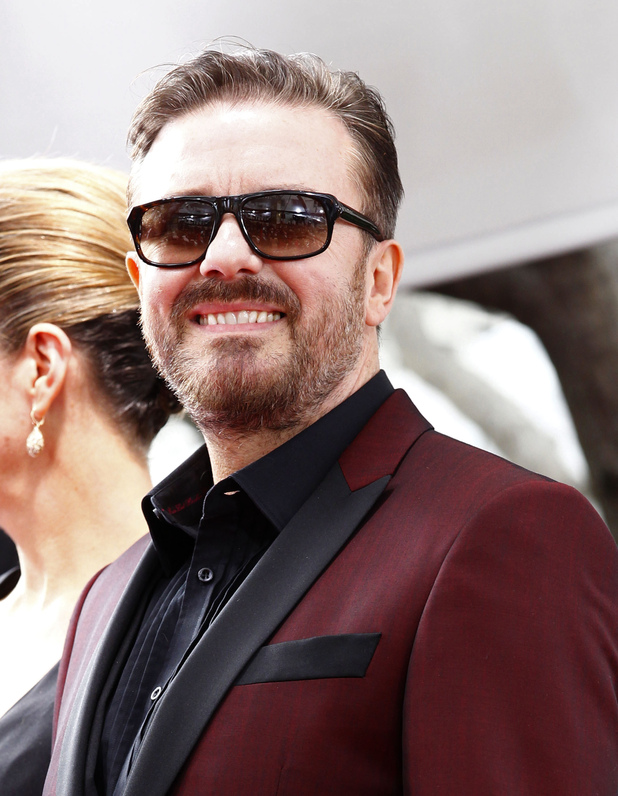 > Ricky Gervais at the Golden Globes: Digital Spy's review
"Thank f**k that's over," Gervais
wrote
. "I had a blast actually. It was by far my favourite of the three hosting stints."
The 50-year-old went on to re-affirm that he is not interested in returning to the show, even though NBC has confirmed that
is welcome back to emcee the show for a fourth year
.
"I've told my agent to never let me be persuaded to do it again though," Gervais continued. "It's like a parachute jump. You can only really enjoy it in retrospect when you realise you didn't die and it was quite an amazing thing to do."
This year's Golden Globes
pulled in 16.84 million viewers
, dropping slightly from last year.
> Golden Globes 2012: Ricky Gervais's top 10 celebrity slams
> Ricky Gervais's 2012 Golden Globes performance: What the critics said
Watch Ricky Gervais's opening monologue from the 2012 Golden Globe Awards below:
See a round-up of pictures from the Golden Globes afterparties below: