Jodie Marsh
has said that her boob job in 2008 "turned into a nightmare".
The glamour model told
Heat
that there were many complications following the cosmetic procedure and that she "cried continuously" as her breasts struggled to heal.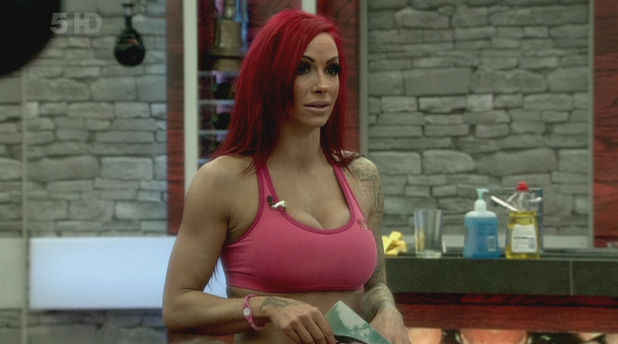 "The first dressing was taken off after a week or so," Marsh said. "That's when I saw that I wasn't healing. My boob was open and bleeding.
"I had the lollipop procedure - your nipple is taken off and put back on again, and then you are stitched from the bottom of the nipple to the under part of your boob.
"But as the stitches started popping out of my skin, there was no skin to hold the incision together."
> Jodie Marsh: 'Don't wear knickers'
> Celebrity Big Brother: Jodie Marsh sets bodybuilding task
Marsh added: "My boobs looked like they were exploding. It was so painful. There was green pus coming out of my boobs and they constantly bled.
"It has left me with a a huge scar that will never go away. At first, I was so embarrassed in front of boyfriends I wouldn't take my top off.
"I want to get them reduced, but I'm too frightened. I couldn't cope with that happening again. I wish I'd never had them done."
At the time of the operation, Marsh explained that she
wanted her breasts to look pert and firm
without wearing a push-up bra.
She also claimed that she
loved touching her new 32G breasts
and added: "I'll whip my bra off at any opportunity. I'm naughty anyway, but having a set of boobs I can flop out all the time will make me much worse."
> Jodie Marsh: 'I've got so much s*** on Only Way Is Essex stars'
Watch Jodie Marsh on the BBC's
Snog Marry Avoid?
below: