Andrea McLean
has said that she has been bullied by former bosses and colleagues.
The former GMTV weathergirl spoke openly about her experiences in
The Mirror
, recalling how she had suffered at the hands of bullies when she returned to the UK from living in Trinidad as a teenager.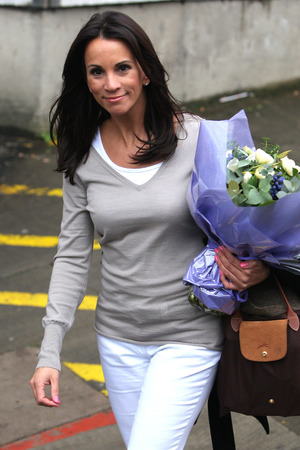 "Bullying doesn't stop just because you leave school, it just changes form. I have had bullying bosses and bullying colleagues," McLean revealed.
"I've worked in the TV industry for 15 years, so of course I have experienced bullying. IT HAPPENS. But now I'm not afraid of confronting someone who is behaving badly towards me."
She continued: "I have had quiet words in corridors with people who had shouted their mouth off about me to my peers but blustered and flushed when I cornered them. In work I keep my head down and my nose clean.
"In TV the rules of combat aren't as clear-cut as in other industries: either your face fits or it doesn't, and there is nothing you can do to change that. I have heard whispers that I am 'not as nice as I seem' but now I just laugh.
"You can't win. If you are too nice you will be walked all over, and if you do well you will be bitched about. Of course I'm not as 'nice as I seem'. That would make me sickly, saccharine and bloody dull!"
Describing herself as "straightforward", McLean said that she does not "always need to be the centre of attention", but does like to be "recognised fairly" for what she had achieved.
"I am not pushy but I am not a pushover. I'm just a girl trying to be good in a crazy fairytale world where the normal rules of play don't apply," she added. "Having dealt with more than my fair share of bullies, I am going to do everything in my power to prevent my children from going through the same thing."
Earlier this week, the
Loose Women
host
revealed that she had split from second husband Steve Toms
.
> Andrea McLean reveals postnatal depression: 'My fragility shocked me'