He's the man behind Victoria Beckham's Pob, Leona Lewis's fishtail plait, Amanda Holden's chop and Sarah Harding's revamp - so when we wanted someone to offer their tips for the
Digital Spy
readers, the award-winning
Ben Cooke
was the only man for the job.
> Ben Cooke's New Year Hair ResolutionsValentine's Day
Start your Valentine's night right, and get ready to revel in romance with some sexy, easy-to-achieve hairstyles that will be sure to get your date feeling head-over-heels and dizzy with desire!
Let's face it, first dates can be pretty nerve-racking and there's nothing worse than feeling awkward and uncomfortable in your new frock and looking like you've made a huge effort. Play it cool and go for a fail-safe LBD, red lips and an effortless but sexy hairstyle.
My 'Rough Romance' creation as inspired by Jerry Hall circa 1975 is all about volume, texture and femininity. Not only is it easy to style, but the rock 'n' roll finish will ensure you won't look like you've sat in a salon chair for hours!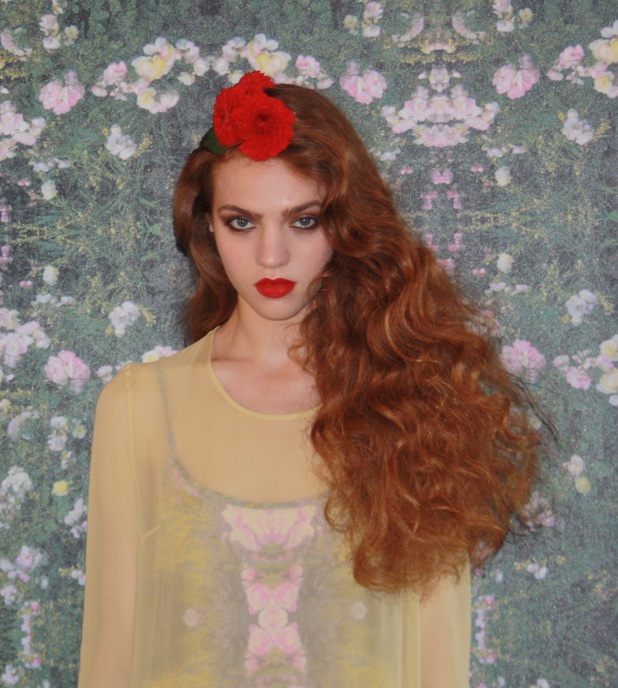 Rough Romance
- Work a small amount of Herbal Essences Tousle Me Softly Finishing Cream into clean, damp hair, to help build body and sexy texture. Turn your head upside down and massage your scalp with fingertips to encourage even further volume at the roots. Blow-dry on a medium heat, teasing the ends with your fingertips for extra definition and texture
- Section hair into two partings at each temple to make three even sections across your head. Take a small section from one parting and wind around a hot, medium-barrelled tong, curling inwards. Hold the tong in place for five seconds and carefully remove without disturbing the curl. Secure the curl in place with a flat hair clip
- Repeat this on all sections and mist with hairspray to ensure a long-lasting hold. Set curls with heat from a diffuser and wait for hair to completely cool, then gently remove each hair clip to unravel the curls
- Brush hair back away from your face with the Lockonego Signature Paddle Brush (£30,
www.lockonego.com
) to create a distressed and voluminous finish then backcomb the roots to create extra body and height
- Create a rough side parting and take a small amount of Herbal Essences Beautiful Ends Leave In Cream into your fingertip and massage into the ends to create a glossy and smooth finish
- Finish by sweeping the lengths of the hair over one shoulder and mist with a touch of hairspray.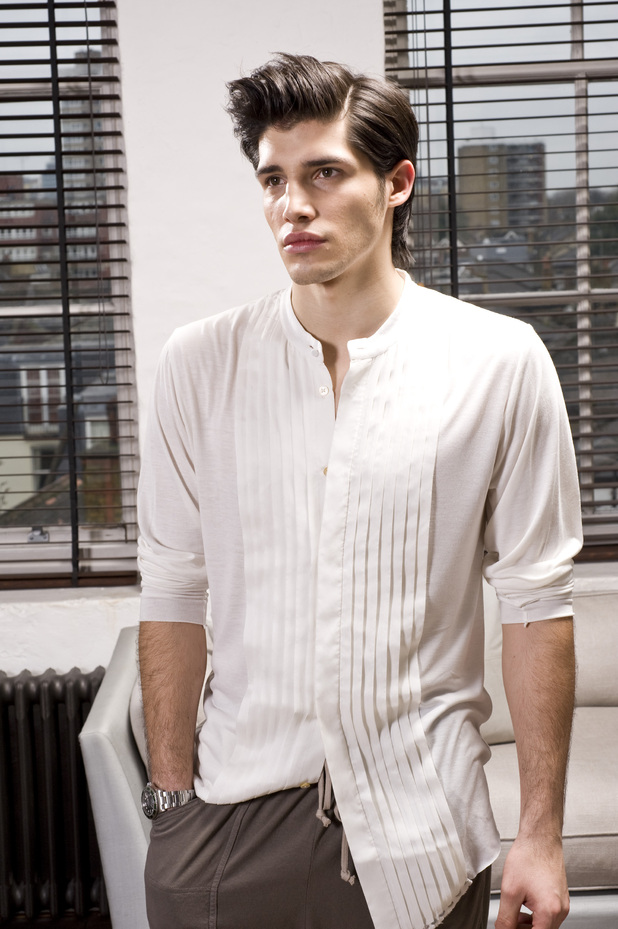 And not forgetting the guys out there….
Try going for a cool, fuss-free style that'll get your date swooning. 'The Boy Rebel' is a modern twist to the-boy-next-door look, with roughed-up attitude and some altitude!
Sculpt hair with plenty of gel and comb hair back towards the nape of the neck with a wide-toothed comb. Create a neat side parting then break up the front of your hair by applying a small amount of matte wax with your fingertips and pull hair up to create a quiff. Carefully smooth hair and comb the quiff over to one side and set with hairspray.
This spring,
Lockonego
are offering 50% off all appointments with their talented Rising Stars – the skilled salon team of stylists who are adored by A-List clients for their 'Chelsea Blowdries', passionate and innovative styling and bespoke services. So why not book yourself in with a Rising Star to get your tresses trimmed and preened in time for Valentine's Day!