5
Showbiz News
John Bishop to take on Paris-London Sport Relief triathlon
John Bishop
is to face a 'Week of Hell' when he undergoes a gruelling 290-mile triathlon from Paris to London in aid of Sport Relief.
The comedian will set off on a 185-mile bike ride from the Eiffel Tower on February 27, before rowing across the Channel for the second leg of his adventure.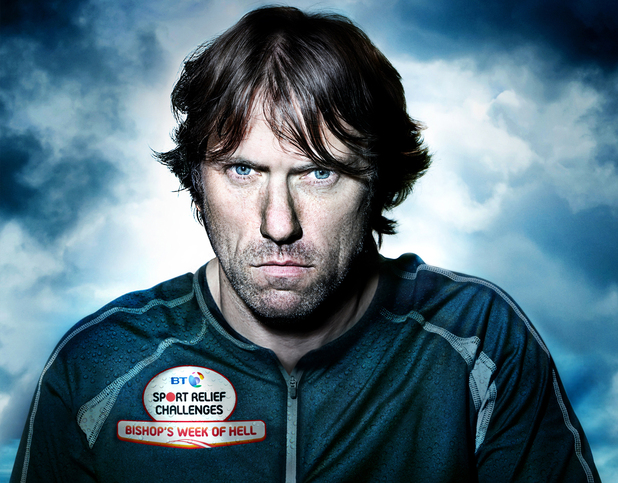 The 45-year-old is to then take on three exhausting marathons in just three days, finishing in Trafalgar Square on March 2.
He will be accompanied on his rowing mission by Andrew Flintoff, Davina McCall and Denise Lewis, while Dermot O'Leary, Frank Skinner and Robbie Savage will run alongside him once he reaches the UK.
"I must be mad. I'm a man in my mid-40s, a bit thicker round the middle than I'd like to be and I'm about to take on the biggest physical challenge of my life," Bishop jested.
"Up until a few weeks ago I'd never even sat in a rowing boat and now I've got miles of water to cover, then there's the cycle, and don't even mention the word marathon to me.
Bishop is hoping to raise enough money for a vaccine against five deadly diseases - diphtheria, tetanus, whooping cough, hepatitis B and haemophilus - for 250,000 children in Africa, as well helping people living tough lives in the UK.
He said: "I know there will be times during the challenge when I'll be freezing cold and fed-up, but when I'm down I will think back to the people I met in Sierra Leone earlier this year, and I'll know every penny I raise really will make a massive difference to people's lives."
Bishop's 'Week of Hell' will be detailed in a BBC documentary to coincide with this year's Sport Relief event, airing from March 23 to March 25.
> Blue Peter Helen Skelton completes Sport Relief trek to South Pole
> Olly Murs, Ulrika Jonsson line up for Let's Dance for Sport Relief
> Amy Childs, Dermot O'Leary, Olly Murs don Sport Relief gear - pictures