0
Showbiz News
Whitney Houston daughter Bobbi Kristina recovering, says Bobby Brown
Bobbi Kristina Brown is said to be recovering at home with her family following her recent hospitalisation.
The daughter of
Whitney Houston
and Bobby Brown was
taken to Cedars-Sinai Medical Centre in Los Angeles
on Sunday morning, following the
death of her popstar mother
.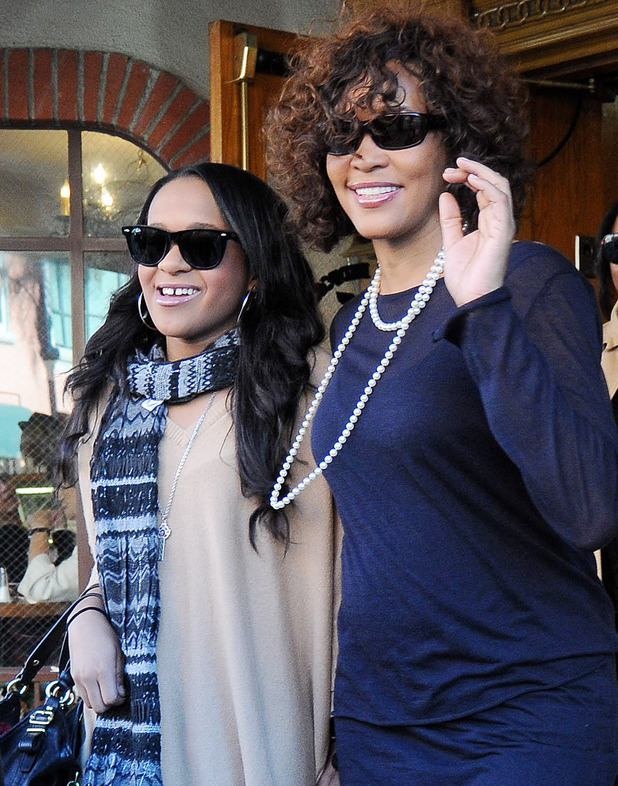 She was later
released
after reportedly suffering a "complete breakdown", and Bobby Brown has since revealed that the 18-year-old continues to struggle to come to terms with her loss.
"My daughter did visit with doctors at Cedars-Sinai Medical Centre in Los Angeles," Brown said in a statement.
"She has been released and is presently with my family including her siblings. Obviously the death of her mother is affecting her. However, we will get through this tragedy as a family."
Houston's
funeral has reportedly been scheduled for Friday, February 17
in Newark, New Jersey.
Complete coverage of Whitney Houston's death:> Whitney Houston 1963-2012: Reactions> Whitney Houston 1963-2012: Obituary> Whitney Houston: Greatest musical achievements - pictures> What is Whitney Houston's best song? Poll> Clive Davis dedicates pre-Grammy party to Whitney Houston> Whitney Houston to dominate singles, album charts next week