Kerry Katona
has said that boyfriend Steve Alce is "the one", after the couple spent an "amazing" Valentine's Day together.
The reality TV star
began dating the artist in October, after meeting at a charity dinner
. In her
OK
magazine column, Katona shared details of their first February 14 together.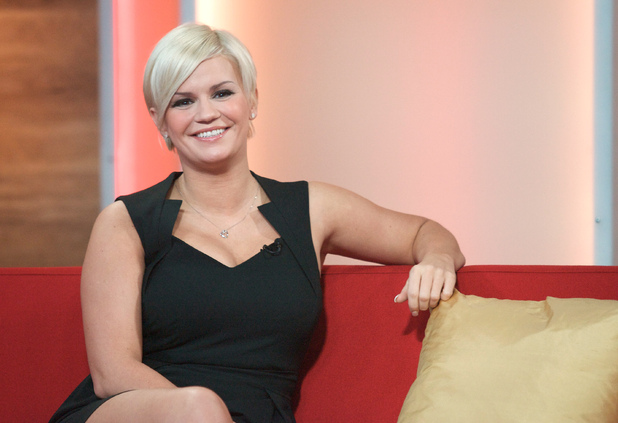 "I woke up in the morning and I gave him a card and a big blow-up picture of us both and the book
The Secret
, which was quite romantic - but all I got from Steve was a docking station for my iPhone," she said.
"I thought it was odd because he's usually so romantic, but later that day a huge bouquet of flowers arrived and he told me to meet him at his house and a car took us for the most romantic meal at The Dorchester."
The 31-year-old, who has been married twice, continued: "When we got home, I walked into the bedroom and the Adele song 'Make You Feel My Love' came on and he'd lit 22 candles (because we met on 22nd of the month) and he had rose petals on the bed with a jewellery box in the middle with an amazing pair of earrings.
"It was so beautiful. I wanted to cry because no-one has ever done anything like that for me before. I've never felt such love from somebody in my life. Steve is so perfect and I can't believe how lucky I am to have him."
Katona concluded: "He's definitely the one, I can't speak for Steve, but the way he makes me feel, that is it for me."
> Kerry Katona dumps Max Clifford
> Kerry Katona: 'I feel sad for Katie Price and Peter Andre'