Frank Carson
died today at the age of 85
after suffering a long term illness.
The news of the Northern Irish comedian's death has been met with sadness from various celebrities and fellow comics.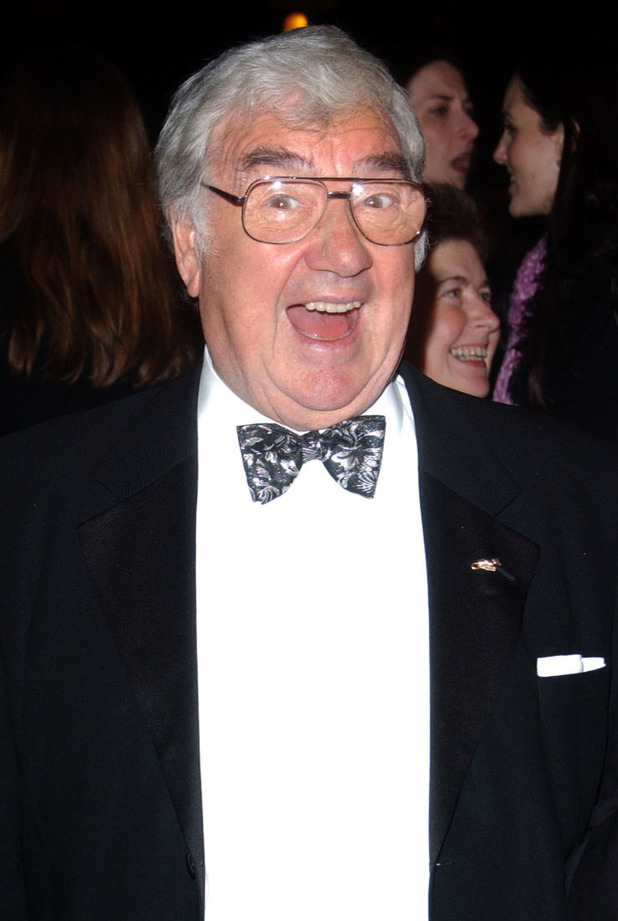 Bob Harris
: "Frank Carson. Compulsive and hilarious joke-teller. Friend and favourite of Robert Plant. Thank you. You made us laugh out loud. RIP."
Lenny Henry
: "Fella wnt in2 B&Q- He says : I want some nails - the guy said"How long d'you want em?' fella said "I wanna keep em" Frank Carson R.I.P."
Richard Herring
: "RIP, it certainly was the way he told them."
Nicky Campbell
: "Night in hotel bar Aberdeen circa 87 I will never forget. Helpless with laughter. Relentless. A true comic."
Tony Blackburn
: "So sorry to hear that Frank Carson has died at the age of 85. He was a lovely man. I worked on many shows with him in the past. When you were with Frank Carson it was always a laugh and he will be sadly missed RIP Frank and thanks for the laughs."
Lionel Blair
: "Extremely upset to hear the news that Frank Carson has passed away. My thoughts are with his family. I will deeply miss him."
Bobby Ball
: "My good friend Frank Carson passed away this morning....he was a wonderful man."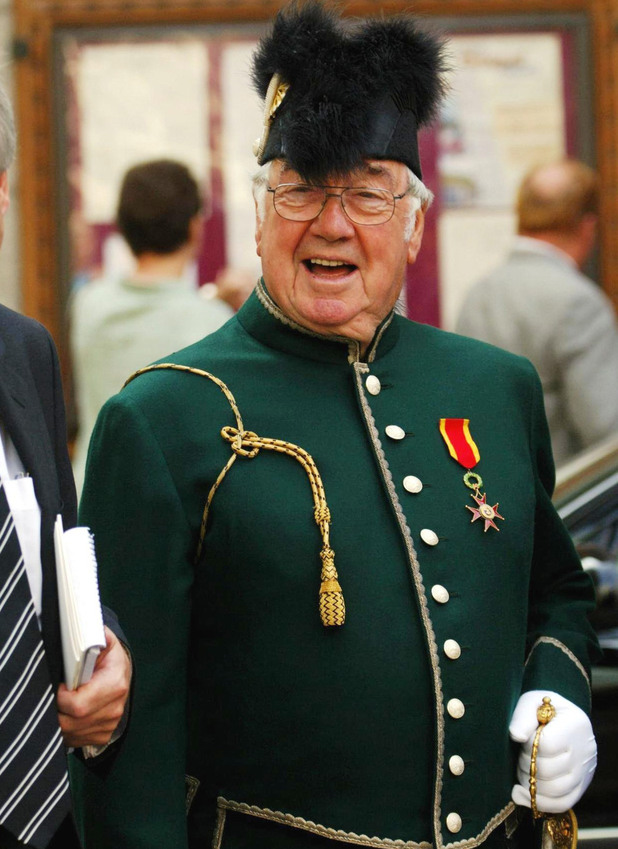 Jonathan Wilkes
: "Sad to hear that a comic legend has died Frank Carson. I once played golf with him in my blackpool days, a true gent, RIP."
Robin Ince
: "worked w/ Frank Carson once,he wouldn't stop, gag after gag after gag, he took over the warm up & they couldn't get him off to film the show"
Mick Miller
: "The world is a little quieter tonight, Frank Carson was a close friend and I will miss him. RIP Frank Carson - Comedy legend."
Les Dennis
: "RIP Frank Carson. A genuinely funny and warm man. Will miss your laugh Frank. Love and support to his family."
Gordon Burns
: "Sad to hear Frank Carson has died.Fellow Ulsterman,interviewed him lots.Spent 8 hours with him at fogbound airport.He told jokes for 8hrs!!"
Bob Mortimer
: "Frank Carson "do you remember those two terrible winters we had.... Mike and Bernie" RIP"
Ant McPartlin
: "Sad news about Frank Carson. Had the pleasure of working with him and he was a real gent. Very funny man. Thoughts are with his family. A"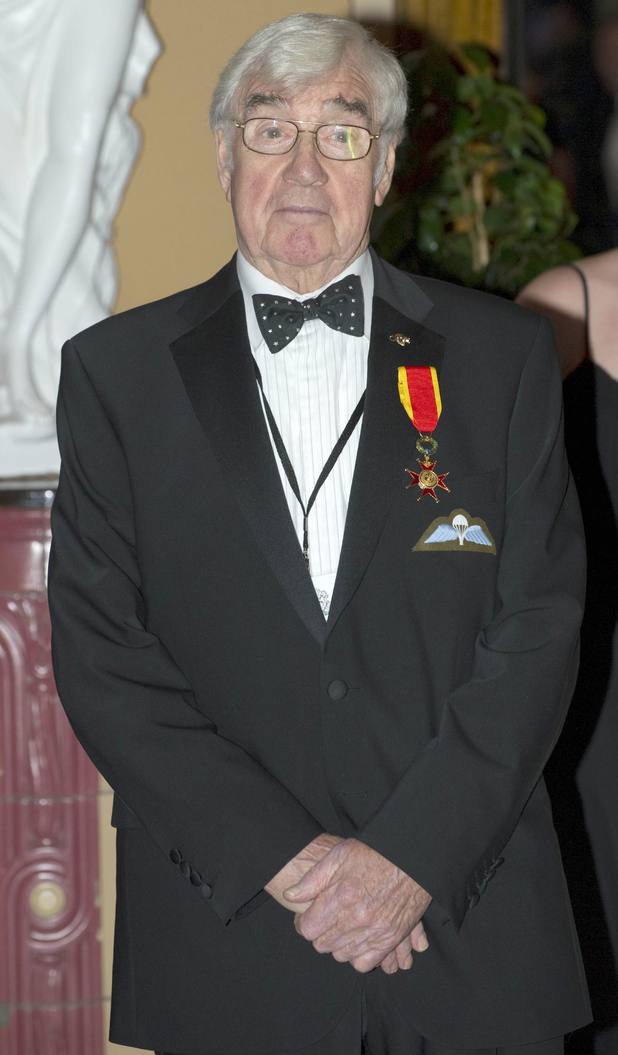 Ian Wright
: "Sad news about frank Carson. Rest in peace. A very funny man,condolence's to his family."
Edgar Wright
: "R.I.P. Frank Carson. It's the way he told them."
Tim Vine
: "Sad about Frank Carson. I worked with him when he was well into his 70's and you wouldn't have guessed it. Bang bang bang."
Simon Pegg
: "Thanks very much and goodnight to Frank Carson. It was the way he told them. Funny man."
Roy Chubby Brown
: "Just heard the sad news. R.I.P Frank Carson, we have lost a comedy great. My thoughts are with the family."
> Frank Carson 1926-2012: Obituary