Lisa Maxwell
has revealed that she used the Leap Year to propose to her long-term partner last night.
The actress announced her engagement to sculptor Paul Jessup, who she has been in a relationship with for 15 years, on today's episode of ITV's
Loose Women
.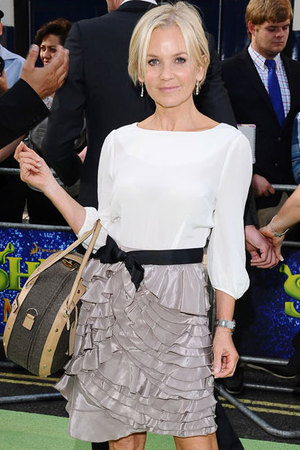 "It's something we've talked about, but we haven't really had a proposal. And I thought I'd say to him, once and for all, 'Will you marry me?'" she said. "And he said, 'Of course I will, Nobby!'
"Unfortunately I wanted to try and get a picture of the moment I proposed, but I was in my jimjams and we were in bed. Well I wasn't even in my jimjams! So I love him, I want to spend the rest of my life with him. If you're watching sweetheart - you mean the world to me and I'm so happy. I didn't realise I would be, but there you go."
The 48-year-old admitted that she had joked with Jessup about using February 29 to propose, but said that he had "just ignored it".
"I've been sniffing around him for a couple of weeks, as you do. So yesterday, and he knew I was thinking of maybe doing something, and maybe not doing something, because things are fantastic in our relationship," she said.
"15 years in June, we've been there, seen it, done it. We've got a beautiful daughter. There are no surprises. We've just moved to the Cotswolds and we've bought a house and we've done it up, and it will be the last house we ever live in. So we kind of know where our lives are going and there seemed very little reason to change that."
She added: "But the fact that we knew where our lives were going, I was thinking, 'Well, what's the big surprise? The only thing that we don't have is marriage'."
> Lisa Maxwell: 'I almost won Corrie Stella Price role'
> Lisa Maxwell admits unknown father's effect on life