Denise Van Outen
has revealed that her daughter is "obsessed" with Harry Styles.
The actress, singer and television personality, who
has 1-year-old Betsy
with husband Lee Mead, said that she runs towards the One Direction star every time she sees him on television.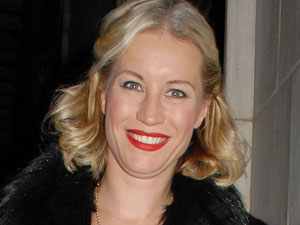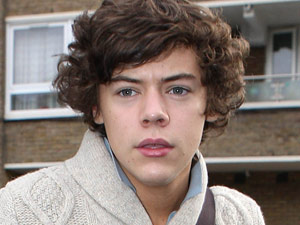 Van Outen told
Now
magazine: "She's obsessed with Harry Styles from One Direction. Every time he comes on telly she runs towards it shouting, 'Harry, Harry!'"
She revealed that Betsy also loves Stephen Fry, saying: "I have no idea why but she thinks Stephen Fry's her dad. We've got a photo at home that Stephen's in and she keeps calling him daddy whenever she sees it."
The 37-year-old star said of motherhood: "It's a cliche but it's true - being a mum is the hardest job in the world but so rewarding. Betsy's 2 in May and it's gone so fast. She's a lovely little girl and she really makes me laugh. She keeps calling me darling."
Last year, Van Outen said that she
liked being a "working mum"
, but admitted that she is
not planning
to have any more children.
> Denise Van Outen, Lee Mead "bicker quite a lot"
> Denise Van Outen: 'Twitter gives me a voice'