David Walliams
has recalled how Sir Paul McCartney cracked a joke about his sexuality at Kate Moss's wedding last year.
The
Britain's Got Talent
funny-man, who tied the knot with supermodel Lara Stone in 2010, appears in the new issue of
Harper's Bazaar
. In an exclusive photoshoot, Walliams and supermodel Amber Amberson pay homage to Herb Ritt's famous shoot, which featured kd lang and Cindy Crawford.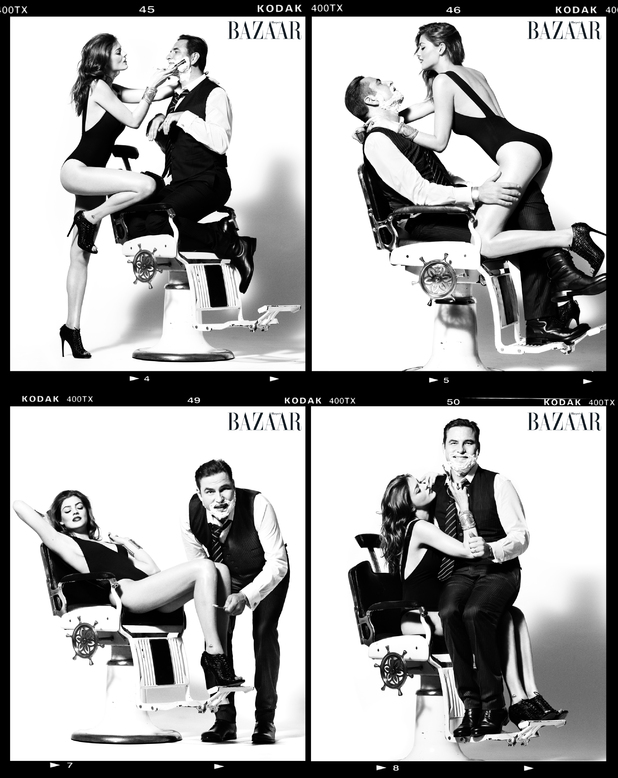 "Lara and I had planned to see Paul McCartney in concert," Walliams told the May issue of the magazine. "I met him at Kate Moss's wedding. I mean, it was like meeting Mozart.
"Lara suddenly got a job and had to go to New York, so I took my friend James instead. I saw [Paul] before the show and I said, 'Sorry Lara couldn't come, I brought James'. And he said, 'Ahh come on, we all know the real reason, David'."
The
Little Britain
star added: "He was insinuating that James was my boyfriend, I just thought, 'Bloody hell! Macca is making a joke about my sexuality. How did that happen?'"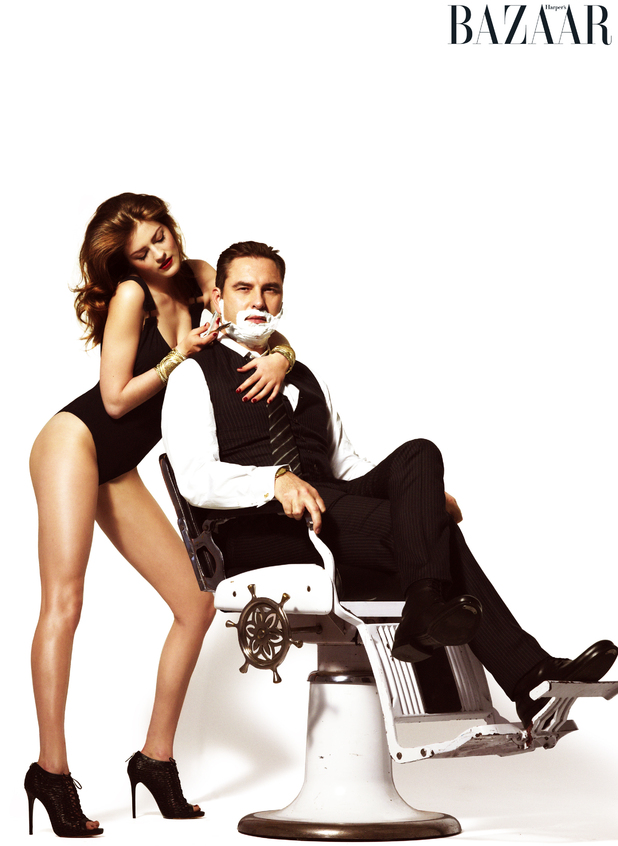 Walliams also revealed how he had jokingly told Kate Middleton, Duchess of Cambridge to find an image in which he dressed up as her sister Pippa.
"I've become a bit of a monarchist," he said. "Whatever is happening in the country - the world - the Queen is a symbol of continuity and unison. I met Wills and Kate at an awards ceremony with my mum [Kathleen].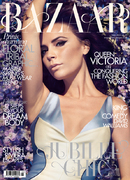 "He (William) just kept saying, 'You must be very proud of him, Kathleen'. I said to Kate, 'Oh, did you see the picture in
Heat
magazine of me dressed as your sister?' And she said, 'No'. And I said, 'You've got to Google it when you get home'."
He added: "I don't know if she did, but it was a very absurd conversation to have with the future Queen."
The full feature appears in the May issue of
Harper's Bazaar UK
on sale Monday, April 2.
> David Walliams flirts with Simon Cowell on 'Got Talent', say Ant & Dec
> David Walliams: 'I ask wife Lara to wear a Simon Cowell mask in bed'
Watch a behind-the-scenes feature of Walliams's photoshoot below: