A man is in a serious condition in a London hospital following an incident at a
BlackBerry
BBM party which featured performers including
Jessie J
and Wretch 32.
The man is thought to have been stabbed in the neck with a broken bottle at Tuesday evening's (April 3) event, which was held at Pulse - also known as Bankside Vaults - in Central London. One person has been arrested.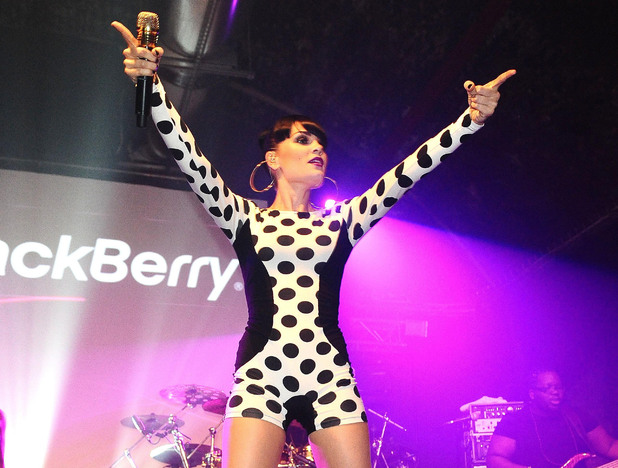 Witnesses said that a dispute broke out at around 11.40pm shortly after the end of Jessie J's performance, which led to the man being injured.
Digital Spy's
music editor Robert Copsey said: "The incident happened at the end of the night once Jessie J was off stage and she may have even already have left the building.
"The earlier part of the evening was a typical fun show, but by the end tempers were fraying when the crowd all tried to get to the cloakroom at once and a huge queue formed. Many guests were trapped in side the building once the police arrived and declared it a crime scene."
Hundreds of guests - including musician Chipmunk, cast members from reality shows
The Only Way Is Essex
and
Made in Chelsea
, technology journalists and competition winners - were present at the event.
Messages posted on Twitter by partygoers
including Channel 4 news's Benjamin Cohen
claimed that a number of guests were being kept at the venue while police began their investigations.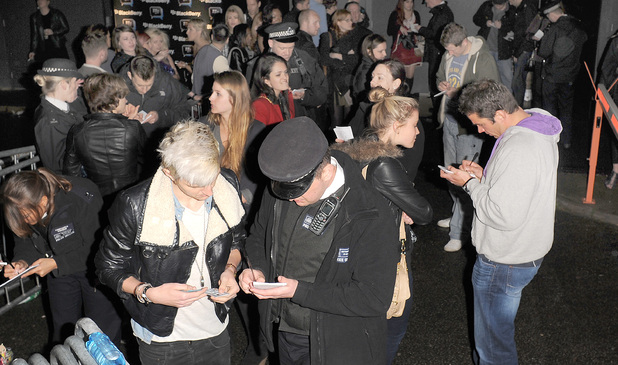 A Scotland Yard spokesperson told
PA
: "At around 12.07am the ambulance service called police regarding a man injured in a club off Southwark Street.
"He is thought to be in his 30s and has been taken to hospital in a serious condition. The victim is thought to have been injured with a bottle."
The police statement also confirmed that a man has been arrested and is being held in custody.
A statement issued by BlackBerry UK in the early hours of Wednesday morning
read
: "A serious incident occurred at our BlackBerry event tonight. Our first concern is the wellbeing of the injured guest.
"We are doing all we can to assist police with their enquiries and are unable to provide further comment at this time."
Earlier this morning, Jessie J
tweeted
: "My thoughts are with the person who was seriously injured last night at the blackberry bbm party. So sad. I really hope they are ok."