0
Showbiz News
Gary Barlow posts pics from Commonwealth travels
Gary Barlow
has released photos from his recent trip around the Commonwealth states.
The Take That singer has been touring the areas as part of an upcoming documentary
to celebrate the Queen's Diamond Jubilee
.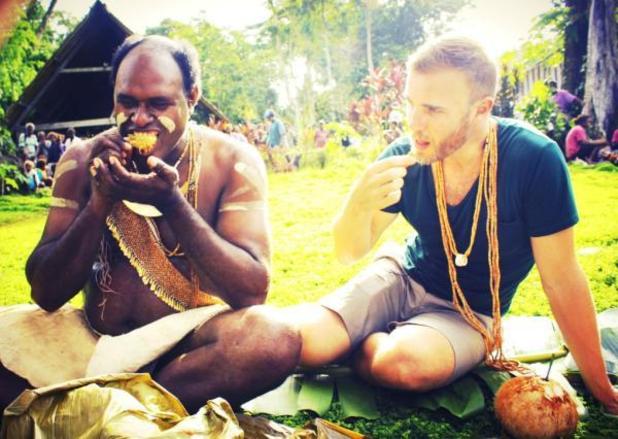 One photo features Barlow sitting eating local cuisine on the Solomon Islands, while another shows him shopping for coconuts in Honiara.
The
X Factor
judge tweeted last week that he was
stranded on the Solomon Islands due to a cyclone warning
. However, he later revealed that the "lovely government" sent over a boat to pick him and his crew up.
Before he caught his flight home, he wrote: "British Airways put the kettle on! I haven't had a decent cup of tea in 3 weeks!"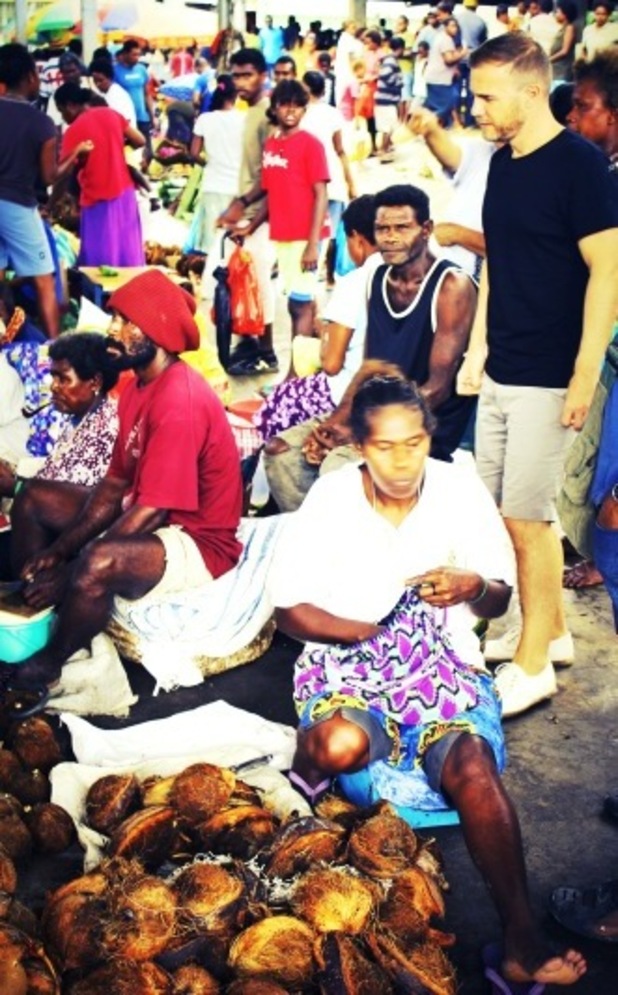 Gary Barlow also recently
experienced drama on board a flight to South Africa when a passenger fell ill
.
> Gary Barlow to miss X Factor Judges' Houses due to baby's birth?