0
Showbiz News
Jon Voight: 'Angelina Jolie-Brad Pitt engagement is wonderful'
Jon Voight
has described Angelina Jolie's engagement to Brad Pitt as "wonderful".
The couple
confirmed earlier this month that they are engaged
and Jolie's father Voight later
revealed that he is "very happy"
for them.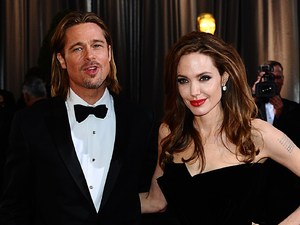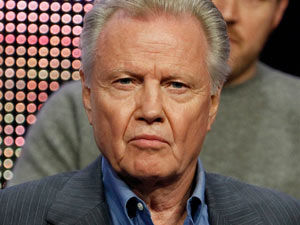 Voight has now described the engagement as "very nice" while speaking to
Us Weekly
.
"If they are happy - if they're going to have a wedding - it's wonderful," he continued. "Of course, they're the parents of six kids. They've been that way for a while."
Voight revealed that he has seen Jolie recently and "had a great time" but they "haven't talked" about the upcoming wedding.
"They haven't given me any insight into that," he said. "I can't really trust what people say. The newspapers and magazines seem to go their own way, and so I have to get it from Angie."
Recent reports have suggested that Pitt and Jolie are
planning to move to the UK
for two years.
> Jennifer Aniston 'doesn't care' about Pitt, Jolie wedding
> Chelsea Handler on Angelina Jolie: 'Not someone I'd be friends with'