Denise Welch
has given her first joint interview with boyfriend Lincoln Townley.
The 53-year-old Celebrity Big Brother winner
confirmed her relationship
with the 39-year-old party planner after her marriage to Tim Healy
broke down
.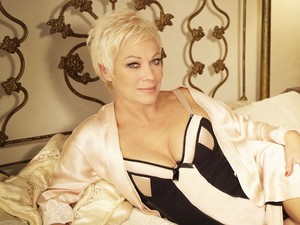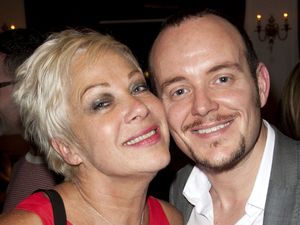 Welch explained that she will tell all about the end of her marriage to Healy as well as her new relationship in a new book.
When asked if she thought Townley was "the one", she told
Bella
: "Yeah I do, definitely. But I'm so terrified of tempting fate.
"We have the same sense of humour. It's like having a gay best friend who I really fancy."
Townley said of the first time they met: "I found her very attractive. We met in a nightclub at one of my parties.
"At the end of last year we looked at being together."
Welch added that she would still have pursued Townley if he had a "murky" past.
"I'm not interested in men who haven't had a drink, haven't had a wild time," she explained. "But I'm not going to put myself in a position where I'm involved in a murky world."
Welch will release her autobiography
Starting Over
in September, which she is currently writing in between performances of
Steel Magnolias
.
She recently stated that she
intends to quit Loose Women
in order to spend more time with her family.