Kelly Brook
reportedly had to be saved by a bodyguard at the Cannes Film Festival after a millionaire stormed her photocall and offered her money to spend the night with him.
The model was promoting
Keith Lemon: The Film
when a French admirer "threw himself at her" brandishing a €1m (£809,000) cheque in exchange for "one night with Kelly".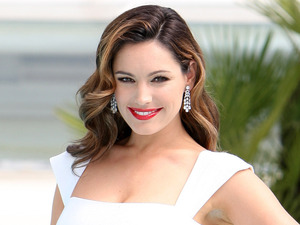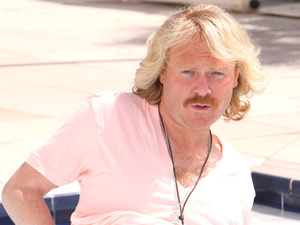 The man - identified only as Frederic - made an attempt to grab Brook according to
The Mirror
and pleaded: "Just one night. Please, one night. I have money."
Brook is said to have initially thought that the invasion was a prank set up by Leigh Francis's comedy character, but "frantically sought help" once she fully grasped the situation and got security personnel to remove the man from the hotel.
Aside from the incident, Brook has
tweeted
that she is having "crazy fun" at Cannes, declaring on Saturday (May 19): "P Diddy just blew me a kiss #Swoon."
The
Piranha 3D
actress previously described
Keith Lemon: The Film
as
"offensive and disgusting"
, jesting that she took the role because "there wasn't much work coming in".
Photo gallery - Kelly Brook and Keith Lemon at the Cannes Film Festival: