0
Showbiz News
Ray J hospitalised in Las Vegas for exhaustion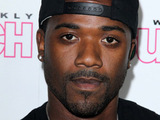 Ray J
has been hospitalised in Las Vegas for exhaustion.
The singer was rushed to the hospital on Monday (May 21) when he felt "out of it" and could not get out of bed, a source close to the singer told
TMZ
.
A spokesperson for Ray J's family has confirmed that the travel required for Ray J's recent trip to China is the cause of his exhaustion.
"He's been working too hard. He did a concert in China and is working on a new business over there," Ray J's rep said in a statement to
Celebuzz
.
Ray J apparently remains in a Las Vegas medical centre as of today (May 22).
The star's medical crisis apparently came just hours after
he allegedly had an uncomfortable run-in
with his late ex-girlfriend Whitney Houston's family at the Billboard Music Awards.
Watch Ray J's 'Sexy Ladies' music video below: